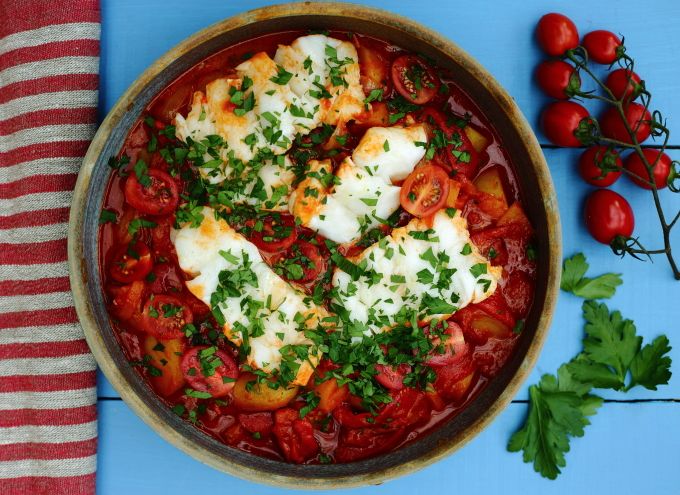 Yesterday I visited a friend whose Easter was spent battling for the life of her son.  Not in a sophisticated London hospital but on a remote African island. Her twelve-year old son's appendix burst somewhere between Madagascar and a tiny island, reachable only by a three hour choppy boat ride.  The island had no hospital, no doctor, no airport.  The nearest hospital was a six hour flight away.  But could a helicopter be found? Could their private medical insurer be called?  No, of course not. Luckily my friend's husband runs a safari company and was able, eventually, to call in a favour. Their son endured a turbulent six hour flight to a hospital in Johannesburg, where he had an emergency operation. The surgeon didn't mince his words when he said "you nearly lost him."
But I was struck by something my friend said, as she relayed her story: "Knowing my friends and family were rooting for us was incredibly important to me." This sudden recognition of the deeply important nature of family and friendship often strikes in times of trauma.  As I recovered from my own recent injury, it was the responses of family and friends that buoyed me up more than anything else.
Recognising the significance of family and friends to personal happiness isn't new. Two nights previously, I'd heard the renowned philosopher, A C Grayling, talk on how to live a 'good life'.  One of the two things he considered essential for happiness was a strong network of friends and family.  But does it have any impact on health or longevity?  Unsurprisingly, it has a huge impact. I began reading the research and within minutes I was asking myself why I spent more time nurturing my hair than my husband.  The relationship with one's partner is probably the single most important relationship, when it comes to one's health.  A study found that those who were most satisfied with their Significant Other at the age of 50 were the healthiest at 80.  And yet it's often this relationship that we take most for granted.
Last month the Harvard Gazette wrote about one of the world's longest-running studies of adult life. Robert Waldinger, director of the study and a Professor of psychiatry at Harvard Medical School, summed up with this quote: "The surprising finding is that our relationships and how happy we are in our relationships has a powerful influence on our health…Tending to your relationships is a form of self-care too. That, I think, is the revelation." You can read the article at http://bit.ly/2oAhzuw and you can watch Prof Waldinger in his TED talk on What Makes a Good Life at http://bit.ly/1U5x18a
I have one issue with this study: it's based entirely on men.  But would it be any different if it was a study of women? As it happens, Waldinger has conducted several studies exploring the link between 'marital' happiness/social interaction and late-life wellbeing and health.  In one study, he found that older women in happy partnerships had less depression and better memories than those in unhappy partnerships. In his TED talk, he says "Good relationships don't just protect our bodies; they protect our brains…they don't have to be smooth all the time… as long as one felt they could really count on the other when the going got tough."
A 2016 article from The Guardian (http://bit.ly/2r1GWnW) summarising several studies on relationships, health and longevity came to a similar conclusion: being in a happy stable relationship is good for one's health, happiness and longevity.  Some studies found that those in good relationships had a lower risk of disease (including Diabetes and cardiovascular disease) and a quicker recovery rate from cancer, amongst other things.
A couple of hours into my research, I could take the guilt no more.  I sent Mr Kale & Cocoa an affectionate text (unlike my usual 'Don't forget the milk' missives), dashed out to buy him a present and then spent an hour fitting complicated halogen lightbulbs so that our home no longer resembles a cave.   If that's not nurturing a relationship, what is?
Well, cooking a meal, obviously. This one-pot dish is a current favourite in our household, combining seasonal, flavonoid-rich Jersey Royals (although any small or new potatoes will do) with lycopene-rich tomatoes and red peppers, white fish and flavoursome, anti-oxidant-rich paprika.  It's quick and easy, leaving you plenty of time to nurture your loved ones. Read more about why we love lycopene here.
ONE POT COD WITH RED VEGETABLES AND NEW POTATOES (serves 6)
3 tbsp olive oil
750g Jersey Royals (or any small new potatoes), in bit-size chunks
2 red onions, sliced
2 garlic cloves, chopped
2 tins tomatoes
200g bottled, skinned red peppers, sliced
2 tbsp tomato puree
2-3 tsps smoked paprika
6 pieces skinless white fish (ie cod)
Handful halved cherry tomatoes to decorate (optional)
Heat the olive oil and add the potatoes and onions. Saute for 5-10 mins. Add all the remaining ingredients except the fish (and cherry tomatoes if using) and simmer for 10 minutes or until the potatoes are cooked.
Place the fish on top, along with the halved cherry tomatoes.  Cover and simmer for 10 mins, or until the fish is cooked.
Hey presto!
Serve with a green veg of your choice or a green salad. Add some crusty bread if you're feeding a houseful of hungry teens.
Annabel