This site is for anyone who wants to make the second half of their life as healthy, happy and disease-free as possible.
We've watched family members succumb to heart disease, cancer, dementia and diabetes and want to do everything we can to reduce our risk of suffering the same fate. For the last five years, we've immersed ourselves in the latest medical studies, radically overhauled our lives, and documented our findings here on this blog.
The Age-Well Project documents everything we've discovered along the way, and how we've applied it to busy lives which include full-time careers, raising six children and caring for several elderly parents. So please join us as we try to age well: we can all change the way we age. This is where you find out how.
ABOUT ME – ANNABEL
I'm a writer and author (under the name Annabel Abbs) with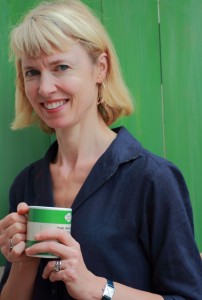 four children (aged 13-21).  My passion for food and nutritional knowledge go back almost three decades. By the time I reached the age of 25, I'd been diagnosed with an incurable inflammatory disease, watched my grandfather die of cancer just weeks after retiring, seen my grandmother succumb to dementia and rheumatoid arthritis so crippling she could no longer move her legs or her hands – and I'd been a finalist in the Elle Magazine Cook of the Year competition.  My novels (The Joyce Girl and Frieda: The Original Lady Chatterley) have won awards, been a Times Book of the Year, and sold in over 20 countries. I've written for many publications and am currently writing a book about walking.
ABOUT ME – SUSAN
I'm a health coach, author and TV producer. My elderly mum suffered severe dementia for over 12 years until her death late in 2015. Caring for her, while raising a family and having a career, was very hard. Writing The Age-Well Project inspired me to qualify as a coach so I can help post-menopausal women age well, reduce dementia risk and find the best steps to take for good health. There's so much confusing advice out there: I offer simple solutions to making the best of being 50+. Find me at the website below for online one-to-one and group classes. I also offer interactive workshops for groups and corporate clients. I'm currently writing a book on post-menopausal health, titled The Power Decade. This is our time – let's make the most of it!
Want my delicious three-day age-well menu plan and recipes? Sign up at susansaundershealth.com
ABOUT AGEING WELL
We're fed up with all the talk about anti-ageing! You can't fight ageing … it happens to everything and everyone, always has and always will.  Instead, we think ageing should be accepted and enjoyed.  But to really enjoy our old age, we need to be as healthy as possible.  Healthy ageing is about taking control of your life, preparing your mind and body for what should be the best years of your life.  We don't want to be younger!  Not for all the goji berries in China would we turn the clock back to our angst-ridden teens, our penniless and hung-over twenties, our exhausted child-bearing thirties, our stressed-out sandwich women forties.  We love being in our fifties and we have every intention of loving our sixties, seventies and beyond!