THE OBSERVER
SYDNEY MORNING HERALD
Good morning, Sydney! Lovely big piece in the SMH here
BBC RADIO ULSTER
Susan chatted to John Toal on his Saturday morning show
THE GUARDIAN
We're slightly overwhelmed by the attention that this piece in the Guardian has brought us
FABULOUS MAGAZINE, SUN ON SUNDAY
Three top tips on how to age well – one five-minute hack: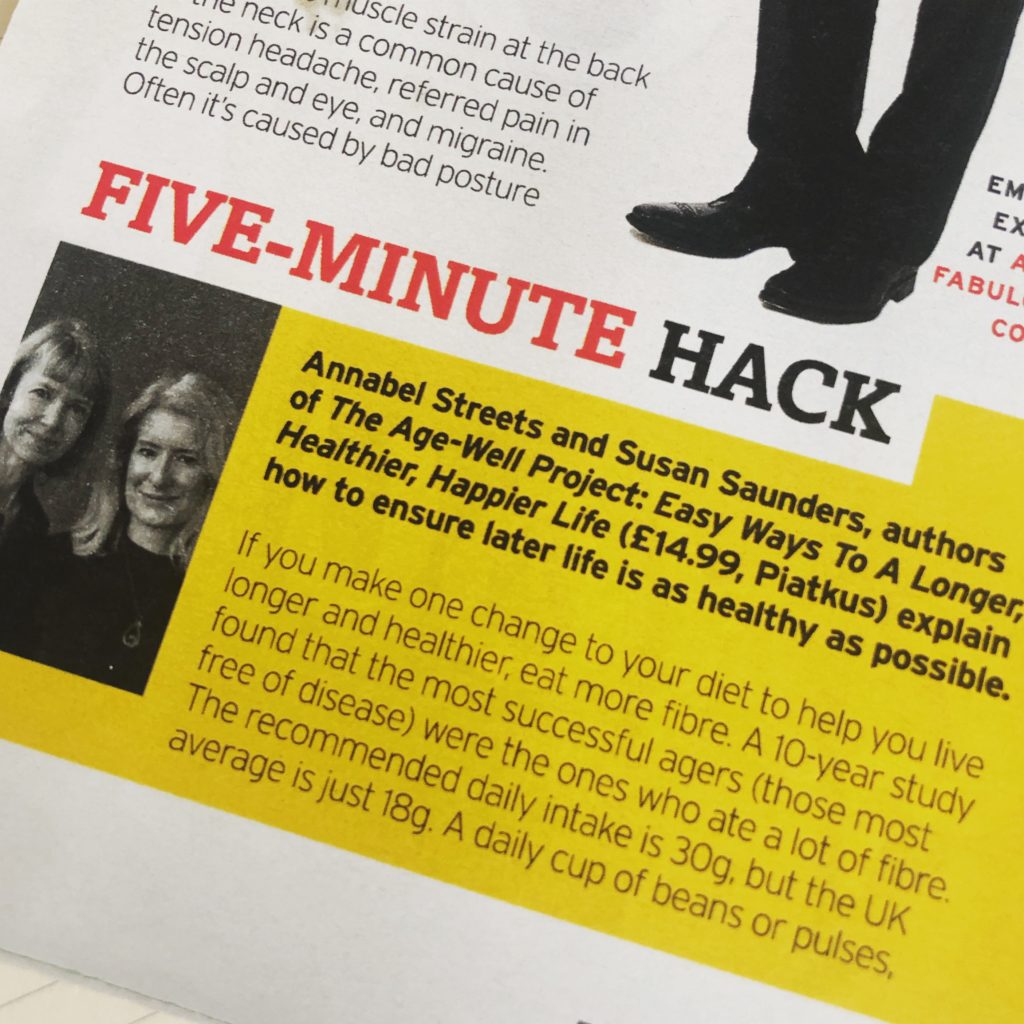 WEEKEND SUNRISE ON 7
Our book is selling well in Australia (thank you Oz!), so we were thrilled to be invited onto Weekend Sunrise to talk to Monique Wright, many thousands of miles away
SKY NEWS
We loved appearing on Sky News with Sam Washington and Isabel Webster. We covered everything from singing (badly) to ditching brain training apps and keeping weights by the kettle to eating more fibre.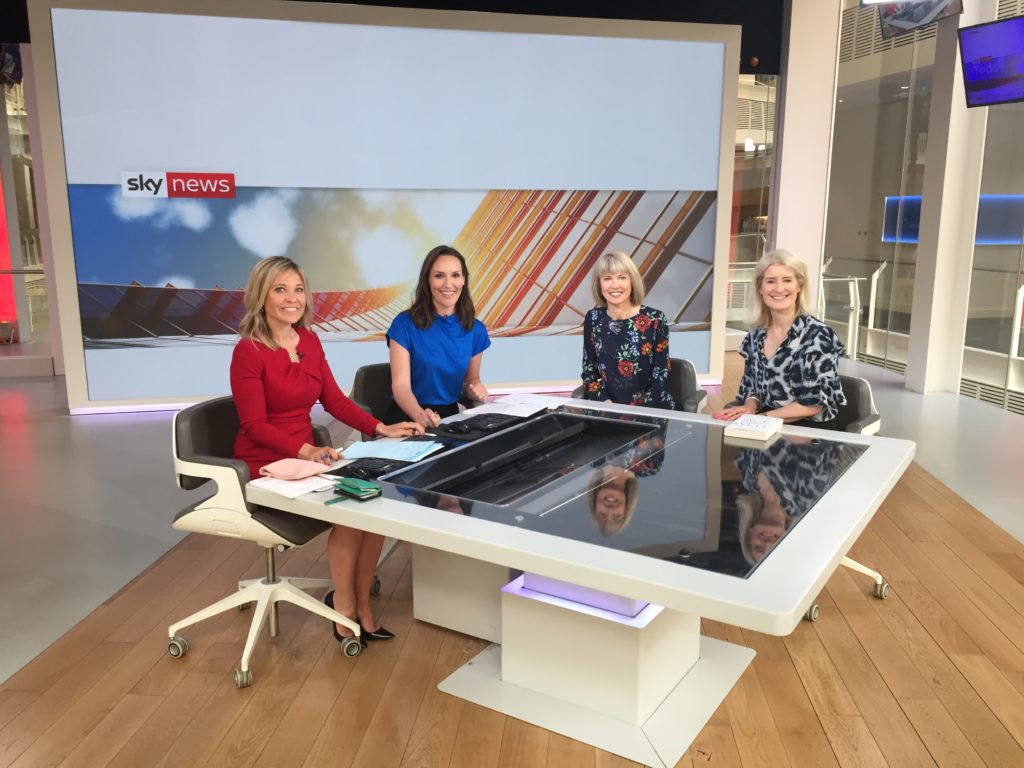 PRIMA
THE DAILY RECORD
RTE IRELAND
We made it to the Emerald Isle with this article about 9 Ways to Live a Longer and Healthier Life – Susan's dog, Westley, made an appearance too
URBAN VILLAGE LDN
We live a few hundred metres away from each other, so it was nice to be featured in a local publication www.urbanvillageldn.com
THE DAILY MAIL, PART 2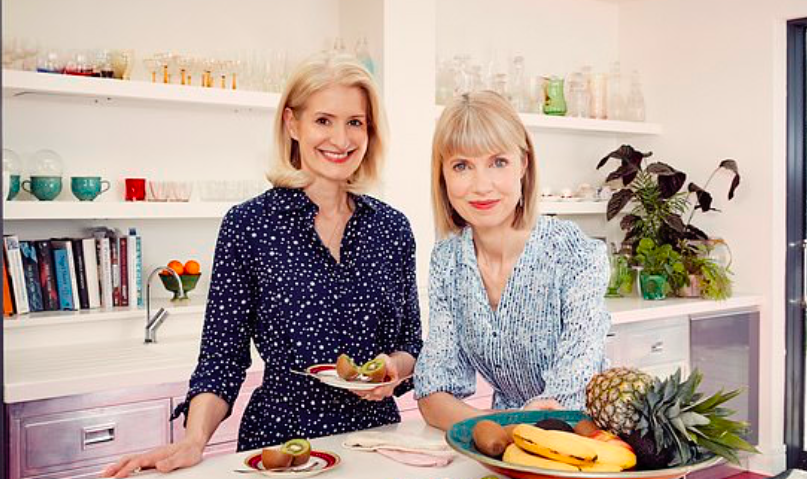 In the second part of the Mail's serialisation of The Age-Well Project, they described us as 'lifestyle gurus'. We'll take that…
THE DAILY MAIL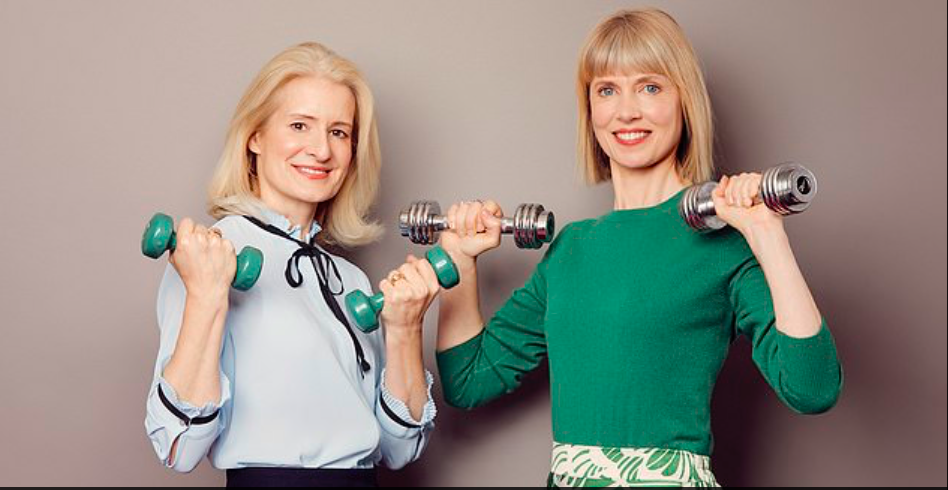 We had a lot of fun pumping iron (while wearing some rather beautiful make-up!) for the Daily Mail's serialisation of The Age-Well Project. You can read it here
THE CITRINE ROOM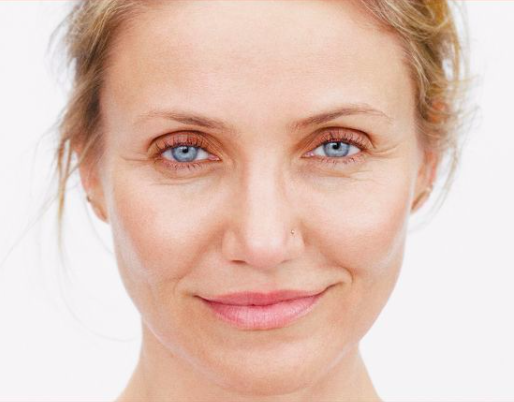 Monita from The Citrine Room very kindly included us in this article about longevity, right alongside the luminous Cameron Diaz. We were hugely flattered.
BEYOND FABULOUS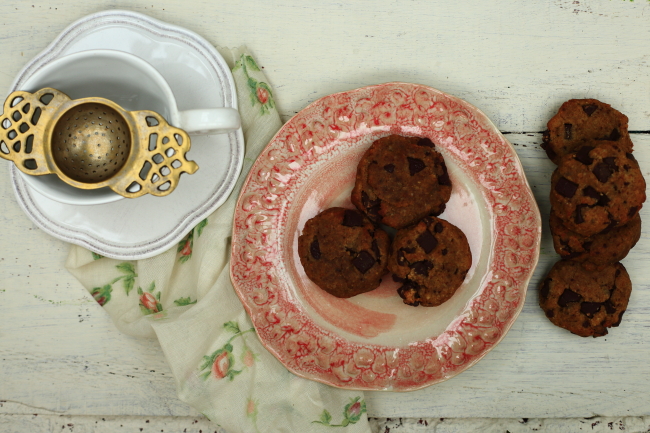 We met the actually-REALLY-fabulous Jane Felstead from Beyond Fabulous to discuss The Age-Well Project.  Read her post about it on her website – Beyond Fabulous. And we shared our Secret-Ingredient Choc Chip Cookie recipe with her too – you can find it here