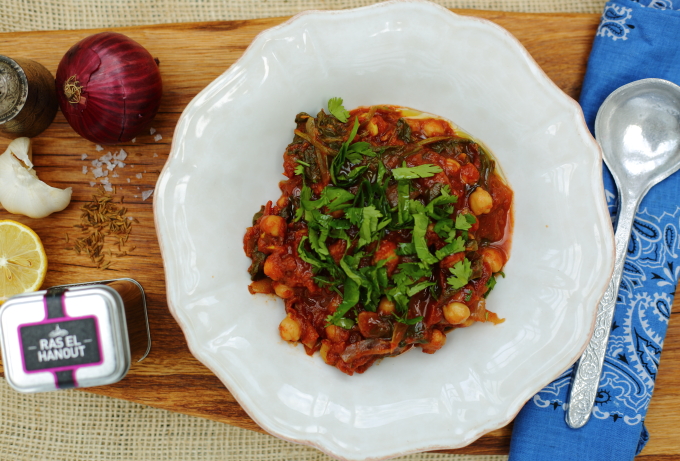 The big ageing news in the last week has been polyamines (yes, new to me too!).  Thanks to research from the Weizmann Institute of Science in Israel, headlines about a new 'wonder anti-ageing diet' involving polyamines were splashed across several newspapers last week.  I liked the sound of that, but to flesh out these extravagant claims I had to trawl through a panoply of reports, new and old. So let's starts at the beginning…
Polyamines are naturally-occurring molecules derived from amino acids and found in food and gut microbiota – and they're vital for the survival and growth of our cells.  Polyamines contain chemicals that include the unenticingly-named spermine, spermidine and putrescine, all of which have been linked to longevity and are proven anti-inflammatories.  Polyamines are increased by fermentation, which as Susan pointed out here may explain why eating fermented foods reduces wrinkles.  The Mediterranean Diet (we first wrote about it here) contains twice the amount of polyamines as the average British diet.  Many scientists now think it's the high-polyamine content of the Med diet that has made it so effective for healthy ageing.
But the Weizmann report looked specifically at spermidine and found that, in mice supplemented with spermidine, their body clocks (or circadian rhythms) were dramatically improved. Why is this important?  Because impaired circadian rhythms have been linked to degenerative diseases such as cancer, Alzheimer's and Parkinson's. Which is all a long-winded way of saying that polyamines, and specifically spermidine (and yes, it is found in sperm) may help us live longer and healthier lives.  Read more here http://www.eurekalert.org/pub_releases/2015-10/cp-dsk100215.php
No one's suggesting we rush out and OD on peas and blue cheese (both of which contain very high levels of spermidine), but if you're reviewing your diet it may be worth looking at the polyamine content of your food.  Several foods long known to have health benefits—such as wheatgerm and fermented soya beans — contain high levels of polyamines. Other foods high in polyamines (incidentally, some of these are high in spermine but low in putrescine, or low in spermine but high in spermidine) are:
Squid, oysters, crab, scallops, liver, garlic, chervil, tarragon, cabbage, broccoli, cauliflower, parsley, mushrooms, green peas, aubergine/eggplant, tomatoes, bone marrow, oranges, hazelnuts, almonds, pistachios, peanuts, bananas, wheat and wheat germ, mustard, gherkins, green pepper, spinach, lentils, chickpeas, sweet corn and sauerkraut.
But top of the polyamines are soy beans and green tea (particularly matcha – look out for Susan's Matcha Cookies next week), blue cheese, fermented products like sauerkraut and miso, mushrooms, green pepper, oranges, nuts and seeds.  Polyamines are particularly rich in the actively-dividing tissue of a plant (ie the root tip, growing shoot or flower.  So plant stems (celery and rhubarb for example) typically contain fewer polyamines than asparagus tips, carrots and broccoli florets.
Spermadine, the polyamine in the Weizmann study, is most plentiful in peas and soybeans, blue cheese, chicken liver and shell fish. Check out our pea and soybean salad (replace the red pepper with crumbled Roquefort for a double whammy) and chicken liver salad.
Before I present my polyamine-rich recipe, I must point out that because of the link between polyamines and cell proliferation, some oncologists advocate a low-polyamine diets for those with certain cancers, particularly prostate cancer. On which note, I should remind our readers that Ms's Kale & Cocoa are wizzes at research and  keeping tabs on advances in the science of ageing (if we say so ourselves) but we are most definitely not doctors…Please do see your doctor if you're worried about anything.
Moroccan Spinach with Chickpeas and Tomatoes (serves 4)
This is extremely easy and can be rustled up from your store cupboard in less time than it takes to dial a take-away pizza. I serve it with grilled, harissa-smeared salmon for a quick supper with a bit of kick (and plenty of polyamines too).
1 red onion, chopped
1 tin chickpeas
1 tin tomatoes + 1 tbs tomato puree
100g spinach (fresh or frozen)
1 tsp cumin seeds
2 tsp Ras el Hanout spice mix (I use Barts pre-blended but google a recipe if you'd rather make your own blend)
Optional: Lemon juice, fresh coriander and yogurt to serve.
Fry the onion in 2 tblsp olive oil.  Add the cumin seeds and the Ras el Hanout.  Add the tomatoes and puree, chickpeas and spinach.  Cook until hot and the spinach has wilted (or fully defrosted and heated if you're using frozen).
Stir in the juice of a lemon and season to taste.  Serve with a dollop of yogurt and some chopped coriander. For the harissa-smeared salmon, spread half a teaspoon of harissa paste over the upper flesh of a salmon fillet, season and drizzle with olive oil.  Place under a hot grill for 5 minutes until just cooked.  Serve with the Moroccan Spinach and  extra lemon wedges.
Spicy, delicious and exceptionally good for you!
Annabel