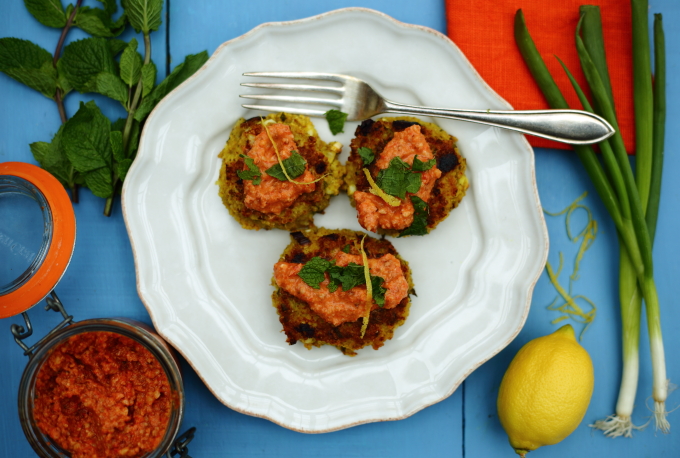 "Your blood pressure's a bit high." No one wants to hear that, do they?! But that's exactly what my husband was told at a routine medical this week. A bit of a shock for us, but perhaps unsurprising when almost 40% of the UK adult population suffer from it. It's easy to dismiss high blood pressure, or hypertension, 'as something that happens in middle age' – almost a rite of passage for the stressed out and middle aged who juggle careers and family life – the pressure of daily life literally playing out in our bodies.
But it is an early warning sign and the health issues this 'silent killer' can lead to are serious. Artery damage caused by increased blood pressure can lead to heart attacks, stroke, dementia and kidney problems – there's more here http://www.mayoclinic.org/diseases-conditions/high-blood-pressure/in-depth/high-blood-pressure/art-20045868. And last week, new research revealed close links between hypertension and diabetes. A report published in the Journal of the American College of Cardiology, but based on the health records of over four million people here in the UK, confirms the link between the two conditions. 'This is potentially a game changer in the understanding and treatment of diabetes' says Professor Kazen Rahimi of the George Institute for Global Health UK, who led the study. The Prof points out that 'we can't say for certain that one causes the other, but this study helps to connect the dots, showing that if you have high blood pressure there is a significantly greater chance of developing diabetes.' The research found that people with high blood pressure had a 50% higher risk of developing diabetes. And this affected everyone – regardless of age and weight. The researchers hope that 'understanding the link will help us better communicate risks to patients and can produce another motivation for patients and doctors to aim for tight blood pressure control'. More here http://www.nhs.uk/news/2015/10October/Pages/high-blood-pressure-does-it-leads-to-diabetes.aspx
So that's another reason for me to really focus on this issue now it has come so close to home. Nothing is more important to any of us than the health of our loved ones. Of course I want to do all I can to keep my husband fighting fit, in addition to any medication he may be offered by the doctor. About 6 million people in the UK take medication to help control their blood pressure.
All the experts agree that hypertension is caused by a mixture of factors – some genetic, some age-related and some down to lifestyle choices, like smoking, drinking too much (by which they mean more than 1-2 units a day!!), consuming too much salt, stress, being overweight and lack of physical exercise. But my husband eats well (thanks to Kale & Cocoa, of course!) and isn't overweight. Like many of us, he's pretty desk-bound (read Annabel's post on beating the effects of a sedentary lifestyle here) and does a lot of entertaining for work which means drinking… So what can I do to help him get his blood pressure back within normal levels without being a total nag? I like the de-stressing effects of a brilliant meditation app called Headspace www.headspace.com so I've recommended that to him, and I'm going to cut down on salt in the food we eat at home. The NHS recommends less than 6g of salt per day. It sounds quite a lot to me – there's half a gramme of salt in a regular bag of crisps – but when you realise that a portion of beans on toast can contain 5g of salt it adds up very quickly. So I'm looking to flavour the food we eat at home with more herbs and spices. The recipe below is based on one in the brilliant Ottolenghi book, Plenty More. The original recipe calls for 1 tsp of salt and some grated cheddar. I've taken those out and added herbs and lemon zest for flavour without the salt. My simplified romesco sauce is also packed with flavour from roasted nuts, garlic, spices and vinegar.  This makes a decent sized batch which will keep in the fridge for at least a week and is brilliant with everything (try it with a fried egg and steamed greens for breakfast). These recipes certainly aren't salt-free but they are a step in the right direction and every little helps!
QUINOA CAKES WITH SIMPLE SALSA ROMESCO (serves 3-4, makes 8 small cakes)
FOR THE QUINOA CAKES:
125g uncooked quinoa, or 250g cooked weight
6 spring onions, thinly sliced
2 eggs, lightly beaten
120g cottage cheese
2 tbs breadcrumbs
2 tbs ground flaxseeds (or replace with another 2 tbs of breadcrumbs)
2 tsp ground cumin
1 tsp ground turmeric
Grated zest of a lemon
1 tbs chopped mint
1 tbs chopped flat-leaf parsley
Pinch of chilli powder, or to taste
Olive oil for frying
FOR THE SALSA ROMESCO:
100g almonds
2 cloves of garlic, peeled and roughly chopped
2 tbs olive oil
5 tsp sweet smoked paprika
200g grilled peppers from a jar (drained weight)
1 tbs sherry vinegar
1 tbs tomato puree
Pinch of chilli flakes
Pre-heat the oven to 180C. Chuck the almonds in a roasting tray and toast in the oven for 10 mins, then leave to one side to cool.
Cook the quinoa according to packet instructions but don't let it get too mushy. Drain, rinse and cool. Mix with all the other ingredients, except the oil, and a pinch of black pepper. With wet hands, carefully shape small patties from the mixture – it will be crumbly so you will need to give it a squeeze as you go. Heat a splash of olive oil in a large frying pan and gently cook  four of the cakes. They'll become much easier to handle as they cook. Flip them over to cook the other side – you want them nicely browned. When all the cakes are fried on both sides, put on a baking tray and bake in the oven for 10 minutes to finish cooking through.
Whizz up the almonds, garlic and peppers in a food processor so they are well combined but still have some texture. Add the other ingredients and taste to see if it needs more vinegar. Spoon into a serving bowl and serve alongside the quinoa cakes with a simple salad or steamed veg.
Susan