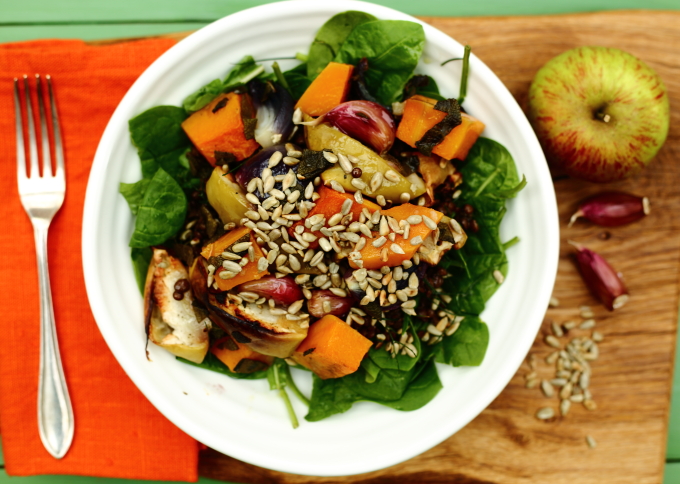 If you sit for more than six hours a day, you need to get up – yes, right now!  And yes – that's six hours in total. And if you think you're off the hook because you've spent an hour in the gym, you need to think again.  New research shows our sedentary lifestyles are slowly killing us.  It seems our bodies weren't designed for long periods of sitting, even if our days are book-ended with furious spates of exercise.  Study after study now links a sedentary lifestyle with an increased risk of heart disease, stroke, type 2 diabetes, osteoporosis, depression/anxiety, gut problems, liver disease, back problems (unsurprisingly), and (surprisingly), cancer. But read on … there is some good news, I promise!
A recent study from the American Cancer Society found women who sat for six or more hours a day had a ten % higher risk of any cancer than those who sat for three hours a day (is there anyone out there who only sits for three hours a day?). The risks of ovarian and bone marrow cancer rose by a whopping 43% and 65%. No one seems quite sure why this is, but experts think that when we sit for extended periods, our bodies shut down, sending a message to our brains to effectively prepare for THE END.  This might also explain the findings of another recent study that found people with very sedentary lifestyles had a 49% increase in premature death over those with the least sedentary lifestyles.  According to cancer epidemiologist, Dr Lynch, recently quoted in You magazine, being up-and-about means having engaged muscles – this triggers the body to produce anti-inflammatory proteins and peptides.  Using our muscles (even the teeny weeny ones) raises our metabolic rate which reduces body fat.  Blood glucose and lipid levels are also better regulated when we're active – hence the link between long periods of sitting and diabetes and heart disease.
Recent back pain has forced me to visit an osteopath, splash out on a very expensive chair and, most importantly, rethink how I work.  While I'm fairly active for six hours a day, I'm virtually immobile in front of my computer for at least seven hours a day. But not any more!  I'm lucky enough to have a chiropractor as my sister-in-law and she's given me some great tips. Now I'm trying to do some of my work standing up (Barbara Taylor Bradford writes her novels on a walking machine – and she's still going strong at 82), I'm having a quick stretch every 30 minutes (my chiropractor sister-in-law advises setting a kitchen timer and doing some mock conducting to loosen the shoulders) and I'm attempting to do pelvic tilts and ankle exercises as I sit.  I'm also trying to walk or cycle wherever possible, standing on buses and tubes, taking stairs not lifts and so on. Oh – and I'm fidgeting like crazy!  Why?  Because a survey published last week from the University of Leeds and University College London found that women who had very sedentary lives but fidgeted a lot actually had no greater risk of premature mortality than a very active woman.  The study is sufficiently large and long (12,778 women, aged 37-78, over 12 years) to warrant attention.    Fidgeting, it appears, can help counter the effects of sitting for long periods. Catch up here http://www.theguardian.com/society/2015/sep/23/always-fidgeting-well-you-just-might-be-doing-yourself-a-world-of-good
There are good tips and further info at http://www.nhs.uk/livewell/fitness/pages/sitting-and-sedentary-behaviour-are-bad-for-your-health.aspx
And, as I write, the Daily Express's front page story is the enormous rise in back pain due to our increasingly sedentary life styles. Read more at http://www.express.co.uk/news/uk/608831/back-pain-tips-advice-cure-chiropractor
Alternatively get up and cook this delicious roast squash and apple salad which gets you five portions of fruit and veg in one go and is full of cancer-busting sage to mark the beginning of Cancer Awareness Month.
ROASTED APPLE AND SQUASH SALAD (serves 4)
4 apples, quartered (keep the peel on – that's where the nutrients are)
4 red onions, quartered
1 large squash, peeled and chopped into large chunks
4 cloves garlic, whole and unpeeled (or as many as you like)
1 pack sage, leaves chopped (roughly 20 leaves)
1-2 bags (250g) pre-cooked puy lentils
1 bag spinach or salad greens of your choice
Optional: Feta cheese and toasted walnuts or sunflower seeds to scatter over.
Roast the apples, onions, squash, garlic and sage in 3-4 tbsp olive oil for an hour at C 200, or until soft and the apples are nicely browned. Season to taste.
Empty 1-2 bags ready-cooked lentils (or cook your own – nicer and cheaper if you have the time), according to how hungry you are.
Arrange the lentils on top of the spinach/salad greens.  Make a dressing (3 tbsp olive or walnut oil, 1 tbsp cider vinegar, 1 tsp mustard and 1 tsp maple syrup)  and pour it over the lentils and spinach.  Top with the roasted  veg, then scatter over some crumbled feta cheese and a handful of toasted walnuts or seeds.
Annabel