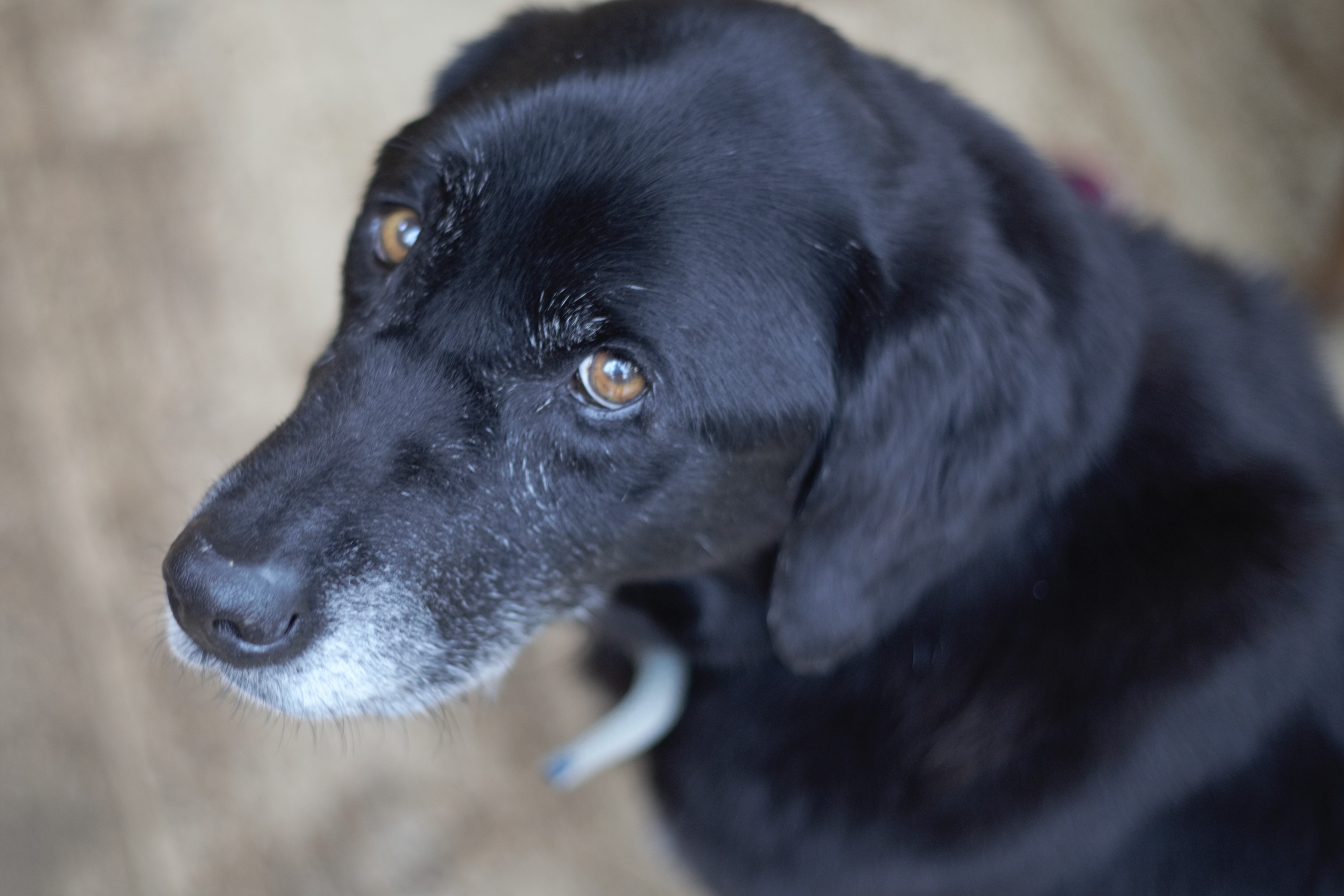 My beloved dog died this week. After fourteen years and three months she passed away, quietly and at home, in the arms of me and two of my daughters.
The sadness comes in waves, dimming as the days go by, then resurfacing when I find something of hers: a stray ball of dog hair, a dog poo bag in a coat pocket, a forgotten dog biscuit under the sofa.
For the last third of my life, my dog has been my constant companion, my stalwart shadow. With the exception of a few overseas holidays, I walked her every day. She provided a form and rhythm to my days, forcing me up and out regardless of how little sleep I'd had or how hard the rain was falling.
This is just one of the splendid things a dog provides. We now know that keeping regular hours (getting up at the same time every day) helps us age well. Our telomeres (the caps that sit on the ends of our DNA preserving it from wear and tear) prefer it when we rise and go to bed at the same time, day in and day out. So, oddly, do our microbiota. Studies have shown that people who keep regular hours have more diverse microbiomes, longer telomeres and better sleep quality and quantity.
I'm grateful to my dog for encouraging me up and out on the days when I might have preferred a lie-in, or when it was dark, cold and wet. She created a habit in me which I suspect will endure for the rest of my life.
We know that exercise is king-pin when it comes to living a longer, disease-free life. Having a dog means exercise becomes non-negotiable. On my street lives a woman who is almost 100. Every morning and every afternoon I (with my dog) met her, with her dog. In the winter snow. In the summer heat. In the endless English drizzle. My dog was a Labrador who, in her youth, needed vast amounts of exercise. I bemoaned it then, but now – with exercise a daily habit – I'm grateful.
Dogs also provide companionship. Not merely by their presence, but by the reactions they inspire in others. On the day before she died, I took my dog to a café. Toddlers stroked her, babies smiled and pointed from their push chairs, people asked her age. This wasn't unusual. When you have a dog, there are always people who want to talk to you – if only about your dog. In the UK we now have a minister for loneliness, and some researchers even believe loneliness to be as damaging to ageing well as poor diet or lack of exercise. But, for those who can look after them, a dog provides unconditional love and friendship as well as the chance to strike up conversations with perfect strangers, day after day.
According to the American Gut Project (who sequence microbiomes), researchers can tell when they receive samples from a dog-owner: Those of us with dogs have a greater variety of gut bacteria. I had my microbiome analysed recently, so can say with a certain confidence that I am the proud owner of a throbbing galaxy of bacteria, some of which came from my dog. It's an oddly comforting thought – she lives on in my intestines!
It's thought that this diversity also boosts our immunity and a Swedish study is getting underway in an attempt to explore the link between dog-ownership and an improved immune system. Watch this space.
The children of dog-owners often have fewer allergies too. When I was first pregnant, my paediatrician friend specialising in allergies, gave me two pieces of advice: get a pet, and don't clean your house more than you need to. Sound advice.
Although my family and I feel bereft at the moment, our lives were made richer – in so many ways – by the presence of our dog. Research bears this out, again and again. Studies from across the world suggest that dog-owners have a lower risk of mortality from any cause, as well as lower blood pressure and less depression. In fact pet owners over the age of 65 make 30% fewer visits to their doctors.
Not all researchers agree, of course. Some say the sort of person who takes on a dog may be the sort of person to adopt a healthier lifestyle and that less healthy people simply aren't able to care for a dog. The old chicken and egg.
But looking back on my fourteen years of dog-ownership (which came with the inevitable ups and downs), I feel deeply privileged to have shared the life of an animal. She made me a better, happier and healthier person.
Annabel