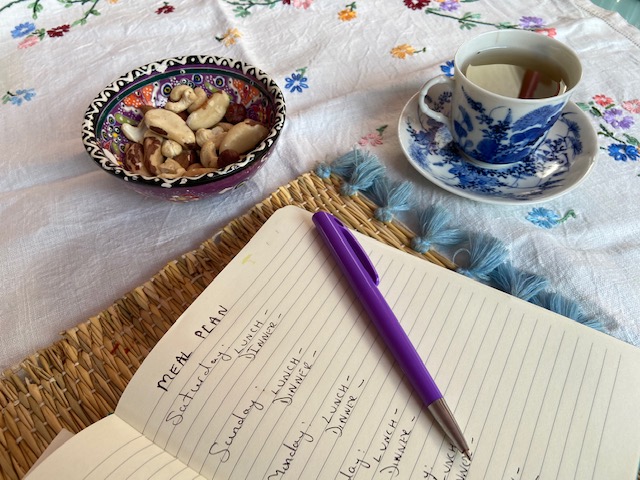 I've been thinking a lot about positivity this week, and trying to stay optimistic in testing times. 2020 is shaping up to be a year of seismic shocks, but I'm hopeful we can face up to the need for change in so many areas of our lives. Our treatment of the environment, our health care systems, our neglect of the elderly and most vulnerable in our communities and, most of all, systemic racism in our society have all been thrown into harsh relief in recent days, weeks and months.
I don't know about you, but my mood  constantly fluctuates at the moment – feeling optimistic that humanity can make progress one minute and weighed down by the world the next. I always find researching  healthy ageing absorbing and calming, beneficial at times like these.  Recent research has led me to discover more about short chain fatty acids (SCFAs), which – happily – can boost our mood and are produced by our bodies (when we give them the right raw materials).
BEAUTIFUL BUTYRATE
Our gut microbiota produces SCFAs when it digests high fibre foods such as vegetables, fruits, pulses and whole grains. One SCFA in particular, butyrate, is important for both brain health as we age and mental wellbeing. It promotes the expression of genes which help our neurons regenerate and keeps them 'plastic' (the ability of the brain to rewire itself). In a study on rats, butyrate increased brain-derived neurotrophic factor (BDNF – aka 'Miracle Gro for brain cells'), a substance that increases the growth and differentiation of healthy neurons in the brain. There's a section about this in our book if you want to know more.
Butyrate helps strengthen the gut barrier, making the gut lining less porous. This helps prevent inflammatory substances entering the body from the gut, which in turn protects the brain. Butyrate works in tandem with the vagus nerve to keep metabolites  produced by the gut microbiota away from the brain where they can negatively impact anxiety levels and mood.
WHAT TO EAT
Certain types of probiotic bacteria produce butyrate when they consume soluble dietary fibre found in resistant starch, pectin and inulin. We need to ensure, in turn, that we consume plenty of foods which contain these fibres:
Beans, oats, and cold potatoes (put a potato salad on the menu….) contain resistant starch
Apples, peaches, raspberries, citrus, blackcurrants and apricots are all high in pectin.
Jerusalem artichokes, onions and leeks are good sources of inulin.
When I'm not  worrying about the world I've been cooking. Or planning what to cook. Or shopping for food to cook. And then cooking again. Lockdown feels like an endless round of meals and I'm never far from the kitchen. But in the spirit of positivity I started with, I'm grateful for a healthy family and a nice kitchen in which to cook our meals. What are you cooking at the moment? Do let us know any favourites in the comments. And see below for high fibre Age-Well recipes from the blog which have been on heavy rotation in our house.
WANT TO AGE WELL? THERE'S STILL TIME TO JOIN MY ONLINE AGE-WELL EVENT WITH POSITIVE PAUSE
If you're looking for more practical advice on how to age well and live a longer, healthier, happier life, join me for an online event with Positive Pause on Tuesday June 9th at 7pm. I'll be discussing my six rules for ageing well, the small changes which make a huge difference as we age and improving our immunity during lockdown.
Tickets available via the link below:
https://www.eventbrite.co.uk/e/ageing-well-how-to-live-longer-healthier-happier-in-midlife-menopause-tickets-105511403448
THE NATURAL HEALTHCARE NETWORK PODCAST
I was thrilled to be invited onto The Natural Healthcare Network podcast by Deb MacLeod for a really in-depth chat about why Annabel and I started The Age-Well Project, what we've learnt along the way, taking responsibility for our health as we age, my health coaching practice and so much more. You can listen here:
https://www.thenaturalhealthcarenetwork.com/episode/susan-saunders-the-age-well-project-
HIGH-FIBRE RECIPES
Peach and mozzarella salad with smoked almond pesto 
Sweet and sour cherry bowl with kale, almonds and goats cheese
Leek, bacon and black bean soup
Susan