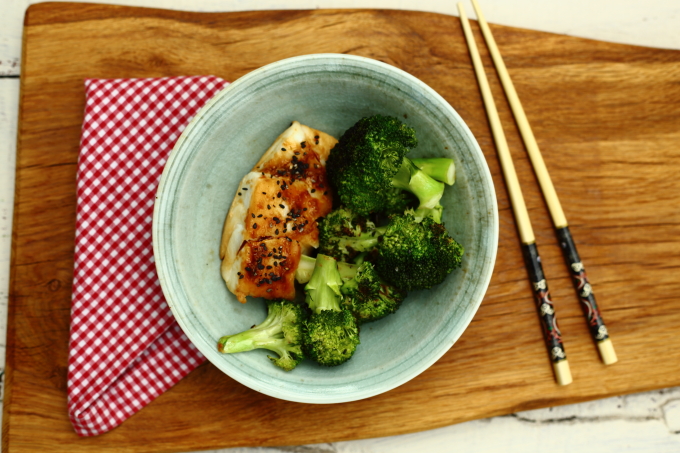 It's no secret that a healthy lifestyle greatly improves our chances of a healthy old age. That's what  this blog is about, after all! Living disease-free for as long as possible is a goal for all of us, and would be enormously beneficial for the NHS, as I blogged here a few weeks ago.
Yet the people whose job it is to keep us alive are taught next to nothing about the impact lifestyle has on our long-term health. A tiny section of a doctor's training, if any, is dedicated to the importance of healthy eating and exercise for patients. This seems absolutely crazy considering the impact that lifestyle changes can have on chronic conditions like diabetes and heart disease. Cancer Research's current ad campaign points out that obesity is the second biggest preventable cause of cancer – after smoking. Their research shows that only 15% of the public are aware of this link. So why don't doctors remind us of it every time we see them? Surely it would make an incredible difference to the health of the nation if every GP visit started with a couple of quick questions about nutrition and exercise? The argument against is, apart from the time it would take, that doctors are trained to treat acute conditions, not take responsibility for everyone's day-to-day health.
Which is why all of us as individuals have to take responsibility for our own health, living the best life we can. There's so much information out there it can be quite overwhelming, we know. That's why we started the blog. But the key points – a healthy diet, exercise and sleep – are universal.
In addition, there is a movement among some doctors to integrate so-called 'lifestyle medicine' into their general practice. Books by doctors Rangan Chatterjee and Rupy Aujla have topped the best-seller lists in recent months. Their message is essentially: look after yourselves, then we won't have to.
We like Dr Chatterjee's book, The Four Pillar Plan, because it details simple lifestyle changes that make a huge difference, like stretching while watching TV rather than slumping on the sofa. He advocates 'movement snacking' that can be done anywhere, including your kitchen or office. It could be tricep dips at your desk or squats while veg steam on the hob. And there's a simple step work out which can be done on your lowest stair at home. Annabel absolutely loves this and does it all the time!
Dr Aujla book, The Doctor's Kitchen, is packed with simple, accessible recipes. Many of them are inspired by his need to eat well on the go when working in hospitals. He's now set up Culinary Medicine UK, which aims to train healthcare professionals about nutrition, and how to cook themselves. And this, in turn, will help medics help their patients.
There was a terrific edition of The Food Programme on Radio 4 a couple of weeks ago on this topic, entitled Doctor's Orders: Getting Tomorrow's Medics Cooking. It's still available to listen to and features both Drs Chatterjee and Aujla. http://www.bbc.co.uk/programmes/b09wr9q9
Another of our favourite books at the moment is Be Good To Your Gut by nutritionist Eve Kalinik. We're very proud that's she's our 'stablemate' (dreadful term!) at Piatkus books, who will be publishing our book The Age-Well Project next year. There are lots of delicious recipes in Eve's book, all designed to maximise gut health. Our age-well journey has taught us how important gut health is. But how long before our GPs starting talking to us about our microbiome?! This recipe is a slightly simplified, kid-friendly version of  one from Be Good To Your Gut. Miso is fermented, so is, as Eve says 'an excellent source of beneficial bacteria for the gut'. It's been used in Japanese cooking for over a thousand years. And, as we've written about here and here, a healthy gut is a great way to keep the doctor at bay!
MISO COD WITH ROASTED BROCCOLI – serves 4
1 large head of broccoli, cut into florets
4 tbs sweet white miso paste
4 tbs sake (I didn't have any so used mirin)
2 tbs soy sauce or tamari (Eve uses coconut aminos)
4 cod fillets
2 tbs butter
2 clove of garlic, peeled and finely sliced
2 tbs sesame seeds
Noodles to serve, cooked following packet instructions, optional
Pre-heat the oven to 180C. Line a baking tray with baking parchment. Put the broccoli florets on the baking tray.
Mix together the miso, sake (or mirin) and soy/tamari sauce. Place each piece of cod on a separate piece of baking parchment and spread one quarter of the miso mixture over each fillet. Carefully wrap the paper around the fish and fold over the ends so the miso mixture doesn't leak out of the sides. Put the fish parcels on a separate baking tray, and place both trays in the oven for 18 minutes.
Leave the cod to rest for a few minutes while you finish the broccoli.
In a shallow pan, heat the butter or ghee, add the garlic  and broccoli and stir-fry for three minutes.
Serve the broccoli with the cod, and noodles – if using. Pour over the juices from the parcels and sprinkle over the sesame seeds.
Susan