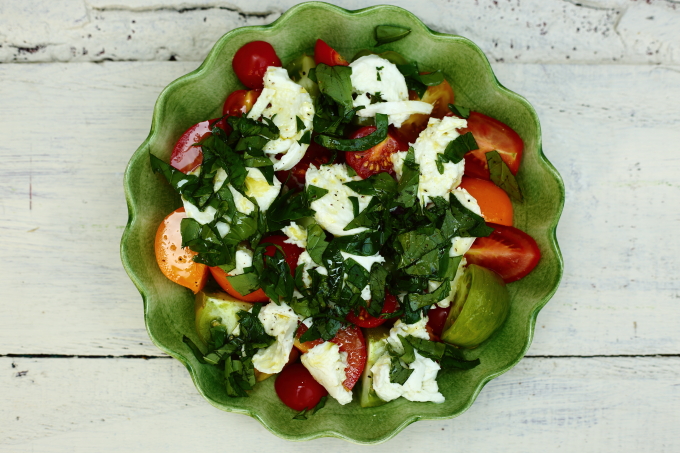 Intrigued by the world's longevity hotspots? So are we. I'm particularly interested in the so-called Blue Zones because their inhabitants never take supplements (or join gyms!) and yet they have fabulously long, disease-free lives by doing very ordinary things. Which means we can too.
Every so often a new longevity hot spot or blue zone is identified – an area where the average inhabitant lives longer and with less illness than their counterpart in either the next village or the rest of the world. Recently talk has centred on the village of Pioppi, two hours south of Naples in Italy. Indeed, Pioppi has become the source of yet another new diet book, The Pioppi Diet. In Pioppi the average man lives to the age of 89 but without any of the chronic ageing diseases we see here. Pioppi-natives follow a traditional Italian diet, but they eat sweet things only once a week and consume no processed or fast food. According to Dr Malhotra, co-author of The Pioppi Diet, the inhabitants of this village also move a lot, sleep well, have little stress, and live in an inclusive community. But it's their diet that Dr Malhotra thinks is key. I'll summarise it for you:
3 meals a day;
2-4 tbsp extra virgin olive oil a day;
a handful of tree nuts every day (read why we're nuts about nuts here);
5-7 portions of fibrous veggies and low-sugar fruit a day;
full-fat dairy produce (hooray!);
at least ten eggs a week;
fatty fish three times a week;
a large glass of red wine, daily.
Dr Malhotra has divested his own larder of the following items: anything with added sugar; all refined carbs; industrial seed oils (ie sunflower oil); and processed red meat. I can't tell you how good it is to see a bona fide GP and cardiologist recognising the importance of diet. Here he is, in his own words: "I read all the research I could and concluded that simple lifestyle changes such as consuming less sugar were more powerful than any medication doctors can prescribe." Wow!
You can read more about Pioppi and Doctor Malhotra at http://www.telegraph.co.uk/health-fitness/body/lose-weight-live-longer-dr-aseem-malhotra-reveals-secrets-worlds/
But before Pioppi, there were the original Blue Zones studied by Dan Buettner and then Jamie Oliver (we wrote about them here): Okinawa in Japan, Sardinia in Italy, Ikaria in Greece, Loma Linda in the US and Nicoya in Costa Rica
Before that, Jon Robbins wrote about Abkhasia in the Caucasus, Vilcabamba in Ecuador, Hunza in Pakistan and (again) Okinawa in Japan. And before that, Sally Beare, wrote about Symi in Greece, Campodimele in Italy, Bama in China and (again) Okinawa and Hunza.
As we head off for the summer, I thought I'd reiterate some of Sally Beare's original findings, which have certainly inspired me:
Walk up and down hills (many longevity hot spots are in mountainous regions and it's thought the hill walking contributes to cardiovascular health and bone density among other things)
Use herbs and spices rather than salt
Stay at the table for five minutes after eating
Eat every part of the plant, from peel to pip
Grow plants – for exercise, vitamin D and to get some super fresh produce. A pot is all you need!
Eat some probiotic-rich fermented food (miso, kefir or live yogurt, pickled or fermented veg)
Have a glass of organic red wine with a meal (in most longevity hot spots a glass of wine is enjoyed every day)
Eat sourdough or sprouted bread (I'm not familiar with sprouted bread but they eat it in Hunza – a post for the future, perhaps?)
Cook orange, red and yellow foods (they release more antioxidant carotenoids when cooked apparently) and serve with olive oil or mashed avocado to further increase take-up of fat-soluble carotenoids
Relax – in Okinawa and Bama it's normal to meditate but in other hot spots it's equally normal to sit and admire the view, a meditative process in its own way.
You can read a fuller version of Sally Beare's tips in the August issue of Psychologies Magazine or grab her book, 50 Secrets of the World's Longest Living People (Marlowe & Co £12.99). And you can check out her Ten Basic Food Rules for a Healthy Life at https://www.mindbodygreen.com/0-25677/basic-food-rules-for-a-long-healthy-life.html. Sally has been kind enough to give us one of her favourite 'longevity' recipes from the Italian village of Campodimele and we'll be revealing it in the autumn.
What's so interesting about all these longevity hotspots is the underlying themes: very little sugar; lots of exercise; low stress, close-knit communities; fresh home-cooked food that's heavily plant-based; limited red wine. AND NO PROCESSED FOOD.
So. Want to know what Doctor Malhotra has for breakfast? Get this …A single espresso mixed with 1 tbsp of coconut oil, 1 tsp turmeric, 1 tsp raw cacao powder and I tsp cinnamon… with a square of dark chocolate, a handful of nuts and an apple. If any of you feel like sampling his espresso and letting us know what it's like, we're all ears…
TOMATOES WITH MOZZARELLA AND BASIL
I know you're all familiar with this classic Italian dish. But done properly (with the best quality buffalo mozzarella you can afford, really fresh, ripe tomatoes in a variety of shapes and colours, a decent extra-virgin olive oil and generous handfuls of pungent basil), it's nirvana. I re-discovered it after eating an exquisite version in a London restaurant recently, and I've been making it ever since – seeking out striped tomatoes, green tomatoes, orange and yellow tomatoes to make it look as good as it tastes.
Tomatoes (allow 2 per person)
Buffalo mozzarella (allow 50g per person)
Fresh basil
Extra virgin olive oil (allow 1/2 tbsp. per person)
Slice the tomatoes. Slice the mozzarella.  Arrange, season, scatter with the basil, drizzle with the olive oil and serve with a green salad and good bread to mop up the juices.
Happy, effortless holidays to all our readers!
Annabel