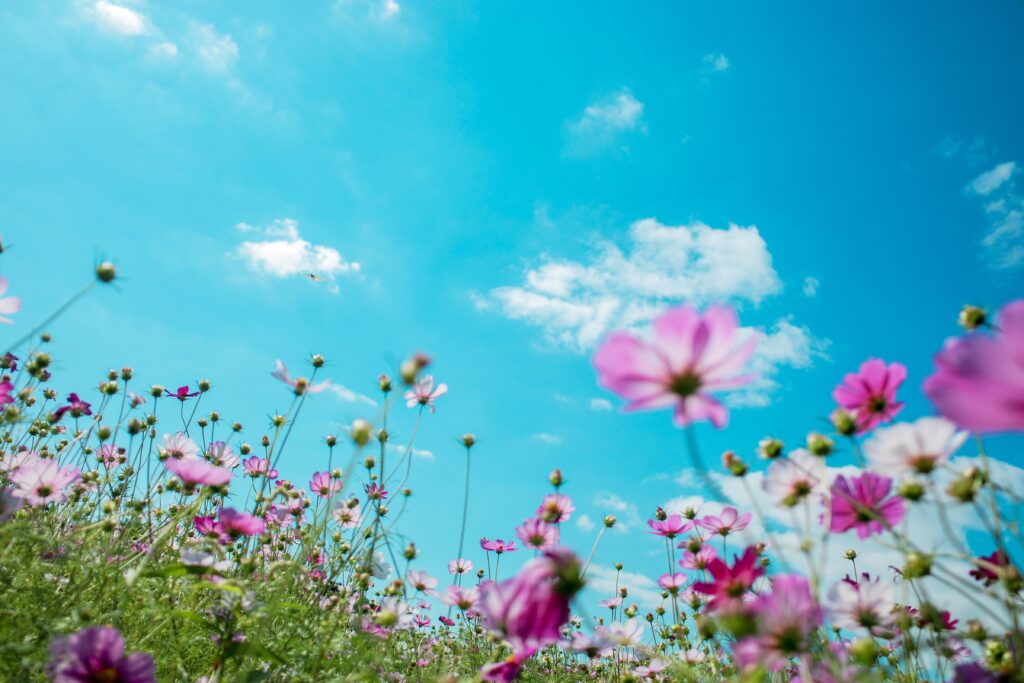 If you've been following this blog for a while, you'll know that the starting point for my own Age-Well Project was my mother's diagnosis with dementia 18 years ago. At that point, there was no effective medication or treatment, I simply had to watch her decline for the next 12 years, while trying to provide the best possible care I could. I know some of you reading this are in the same position, and it's hard.
It seemed extraordinary to me, then, that there was no pill she could take to alleviate her symptoms. Now I know that Alzheimer's and other dementias are the result of a cascade of symptoms, with multiple elements in play. Dr Dale Bredesen, author of The End of Alzheimer's Programme,  compares treating dementia to fixing a leaky roof, 'if you've got 36 holes in your roof, you can't patch just one and expect it to stop the rain from getting in'. No wonder the condition is hard to treat.
A DRUG FOR ALZHEIMER'S, AT LAST?
We have to live in hope, however. Since my mother's diagnosis, many drugs trials around the world have tried, and failed, to find a way to alleviate the symptoms of Alzheimer's. Then, last month, one was approved by the FDA (the American Food and Drug Administration). The drug aducanumab, known by the brand name, Aduhelm, is the first medication to be licenced for the treatment of Alzheimer's for 18 years. It's administered intravenously, and targets amyloid, a protein which causes plaques on the brain cells of people with Alzheimer's disease, killing off those neurons, and causing memory loss, in the process. The hypothesis is that aducanumab binds to amyloid beta tangles and reduces them. It's a controversial drug, however. Not only the cost – an eye watering $50,000+ a year – but also the limited amount of data to support its approval, reported side effects and the narrow time frame in which it can help those living with Alzheimer's. There's a well-balanced article in the New York Times here.
Will it become available in the UK? Regulators here are  working on their own assessment of the data on aducanumab and are expected to announce their response in the autumn. If it gets through this stage,  further assessment would be needed to see if it could be funded for use in the NHS. This decision wouldn't be made until the middle of next year at the earliest. There's a useful precis of the process on the Alzheimer's Research UK website.
For those living with Alzheimer's, and their families, the wait must be excruciating. The worst thing will be if this turns out to be a false hope. The drug's  approval by the FDA was accelerated on the condition that Biogen, the pharmaceutical company behind Aduhelm, conducts a further clinical trial. What happens if that trial fails?
PREVENTION vs CURE
Researchers continue to look for new areas to explore. Protein misfolding in the brain is getting a lot of attention at the moment. Every one of our cells contains thousands of protein molecules which perform a wide variety of functions within the cell. When they're working well, they're neatly folded so they can get on with the job. But stresses inside and outside the body cause them to unfold. Protein misfolding, as Annabel described in a post here is the process by which they fail to refold properly, causing damage, particularly in the brain. The misfolding of one protein in particular, tau, has been linked to dementia. Rather like amyloid, misfolded tau kills off brain cells by tangling around them and effectively strangling them. But, as Annabel detailed in her blog post, muscle-building exercise helps refold proteins across the body.
Other research we're keeping an eye on is looking at how reduced blood flow to the brain is linked to the build-up of those amyloid and tau tangles, and memory decline. But until that research reveals a cure, we need to keep blood flowing to the brain with exercise and a good diet. See below for some recipe suggestions.
Annabel and I want to do all we can to reduce our risk of Alzheimer's, with lifestyle interventions, rather than wait for the scientists to come up with a cure. Hence this blog, of course! So we're always particularly interested in research which looks more broadly at functional medicine rather than a particular drug. Dale Bredesen has recently published pre-print data (ie it has not been peer-reviewed) from a proof of concept trial into his eponymous Programme. It appeared to show successful results in 21 of the 25 participants in the trial, all of whom had mild cognitive decline (pre-Alzheimer's) or early-stage dementia. The overall health of each patient was assessed before they were treated with a personalized protocol, including diet, exercise and supplments, for nine months. The patients showed improved results in cognitive testing, and MRI scans showed that they didn't suffer brain shrinkage during the trial.
WHAT YOU CAN DO NOW
BLOOD FLOW AND THE BRAIN: Eating nitrate-rich vegetables like kale, chard, beetroot and spinach has been shown to help maintain blood flow and lower blood pressure. It also resulted in a lower risk of heart disease of up to 26 per cent in one study. The participants ate either one cup of raw veg, or half a cup of cooked each day. Try these recipes:
THE BREDESEN PROTOCOL is individually targeted but many elements are universal. Dr Bredesen re-writes the traditional food pyramid, putting an overnight fast of at least 12 hours at the foundation of the pyramid (we're written about that here ). Non-starchy vegetables and healthy fats come next, then a whole level devoted to gut health – prebiotics, probiotics and resistant starch from veg and ferments.  Animal protein (especially oily fish) and fruit form the next level of the pyramid and, finally,  'indulgences' (red wine, dark chocolate) are at the very top. He also devotes sections to exercise, sleep, reducing stress, brain stimulation and – interestingly – there's a whole chapter on oral health. He refers particularly to the oral microbiome which we've written about here and here
There are plenty of recipes on the blog which fit the Bredesen programme:
Baked mackerel with rhubarb relish
Roasted red onions with rosemary and Roquefort
Pea and watercress puree with smoked mackerel
Susan