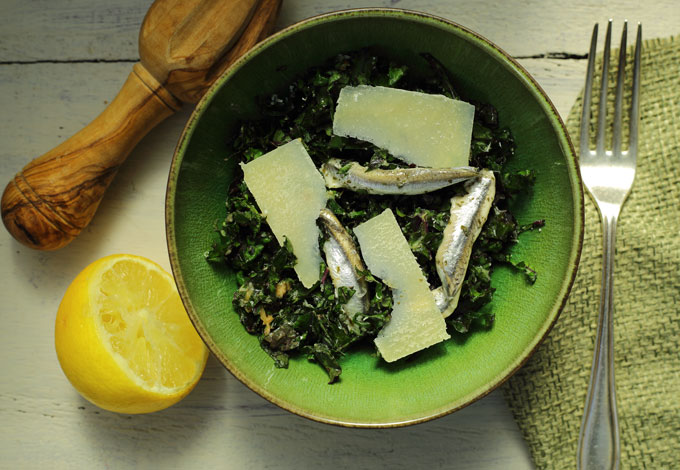 There's been a lot of talk in recent years about the reduced calorie (RC) diet. Many long-term studies show that a significant reduction in calories (20-40%) promotes longevity.  Scientists aren't quite sure why it works but think the RC diet tricks the body into thinking famine is imminent.  Your cells then rally and this postpones the onset of age-related disease.  Hey Presto – you live longer!
A 25 year study into monkeys on an RC diet (30% fewer calories than they previously consumed) at the University of Wisconsin found a major increase in longevity and a reduction in age-related illness.  Similar studies in yeast, dogs, flies and rodents have all found an increase of roughly 40% in longevity. Researchers have estimated that for humans, the increase could be between five and ten years, on average.
Now I think an extra ten years of life is pretty enticing.  It's almost worth going hungry for, right? Big pharma thinks so too – drugs that mimic calorie reduction are being developed in the US. And many scientists think so too – plenty have turned themselves into human guinea pigs, living on 1000 calories a day, in the name of science.  You can read more about the how and why of RC diets here https://www.fightaging.org/archives/2002/11/calorie-restriction-explained.php
But there are three big obstacles.  Firstly what works on monkeys and mice won't necessarily work on humans.  Secondly, reduced calories without maximum nutrition can be dangerous – malnutrition leads to weakened immunity, wasting muscles, anaemia, depression etc. Thirdly,  (and perhaps the biggest stumbling block of all), feeling hungry is really not nice. I love food, I love eating, I love cooking and I love feeding others.  And I've tried the 5:2 (IF) diet.  I did it for a month and then decided life was far too short and I didn't have time to spend two days a week physically and mentally impaired by hunger (yes, pathetic I know!).  I decided I'd rather shave a few years off my life and eat what I wanted, when I wanted.
So imagine my delight at coming across some new research suggesting a reduced protein diet could have exactly the same benefits as the RC diet. Yup – same number of calories as normally consumed but with the bulk of them coming from healthy carbs.  So far, this has only been tested on mice in a small study so more research is needed.  But it's a diet that ticks all our boxes at Kale & Cocoa.  We love our wholegrains and veggies and we love the odd bit of fish, meat and cheese (who doesn't?), but the idea of eating copious amounts of protein has never sat easily with us. Read all about the new research here http://www.medicalnewstoday.com/articles/294491.php
Too much protein, as we know, is also not great for the planet.  June is Go Wild month – you can find out how to experience our planet in all its glory at http://www.wildlifetrusts.org/30dayswild. My children and I are taking part and reconnecting with nature (you get a full pack with charts and ideas all for free!).  Why is this important for ageing?  Because research suggests people living near green space have a 50% chance of being healthier (physically and mentally) and are 40% less likely to become obese.  The link between our natural world and our wellbeing is a subject close to my heart and I'll be returning to it later in the year.
On a similar note, I harvested our first crop of kale last week (excuse the boast!) and we've been living off this week's recipe ever since: Kale Caesar Salad.  It's my favourite way of eating raw kale and it's low on protein, although you'll have to add plenty of croutons to make it high-carb!
KALE CAESAR SALAD
Kale (wash and remove the rib that runs down the centre of each leaf, I just tear it off)
For the dressing (this is a rough suggestion, but play around and make it your own.  The mustard and Worcester sauce are optional and you can add more or less anchovy, garlic, Parmesan, oil and lemon juice to make it right for your family):
1 garlic clove
2 anchovy fillets
½ tsp mustard
½ tsp Worcester sauce
Handful of grated Parmesan cheese
 5 tbsp olive oil or good quality mayonnaise or a mix (depending on how thick you like your dressing)
1 tbsp lemon juice
Shred the kale with a sharp knife.
Mash the anchovies, add the other dressing ingredients and mix well.
Pour over enough dressing to coat (this makes enough for a bunch of kale sufficient for four people).
Then top with whatever you like: silvery anchovies from the deli counter, Parmesan shavings, croutons – whatever rocks your boat!
Annabel