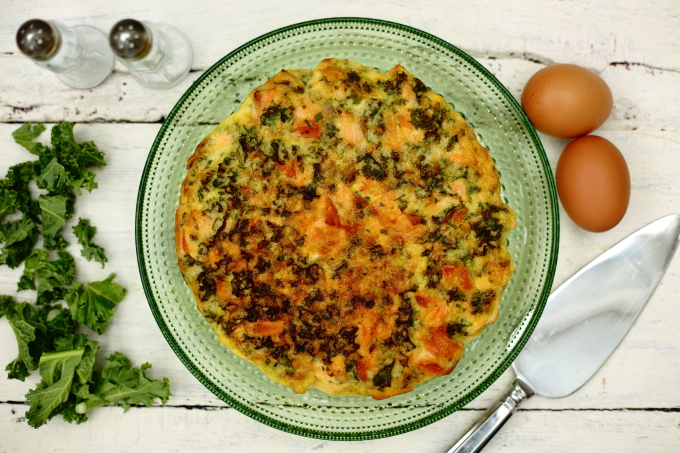 Have you watched the recent BBC programmes on dementia? Both the unbearable moving Living With Dementia: Chris's Story and Angela Rippon's programme The Truth About Dementia are still on BBC iPlayer if you missed them. It's brilliant to see dementia discussed on primetime network television. Angela did a wonderful, heart-warming job revealing the human stories behind the dementia stats and putting herself through gruelling tests. It's a good watch, but I wish there had been more discussion about strategies for prevention, particularly nutrition-based ones, as that's what we're all about at Kale & Cocoa.
With that in mind, I'm keeping a close eye on the growing interest in what is now called The Bredesen Protocol, a holistic system that may reverse and reduce the early symptons of dementia. It's not as simple as 'eat more blueberries', although blueberries DO feature, it's a bespoke range of treatments including supplementation, exercise, nutrition and stress management which appears to have positive results. I first blogged about it here, when Dr Dale Bredesen of UCLA released the results of a small study which brought a systemic approach to the treatment of dementia patients. Dr Bredesen has now completed further studies, and reported similarly successful results and is looking at ways to expand/monetarise the project. https://www.mpicognition.com/protocol-overview/ It will be interesting to see how it takes off and if it influences dementia care and medical advice here in the UK. If you are interested in the protocol, and are in London, there's a talk about it at the College of Naturopathic Medicine on June 28th http://www.naturopathy-uk.com/events/events-special-uk/
If Angela Rippon didn't talk much about good nutrition, then there are plenty of other TV presenters who are putting it front and centre. Jamie Oliver has gone over to the healthy side with huge success and the Hemsley sisters are fronting their own series on Channel 4 (check out 4oD if you've missed them). I'm not sure they are the greatest presenters ever to grace our screens but their enthusiasm is infectious and their 'clean' recipes are simple to follow.
Our absolute fave when it comes to clean eating recipes is Calgary Avansino (her book Keep  It Real was published in February) and here at Kale & Cocoa we are delighted to announce that I'll be interviewing her at the Books Unbound Literary Festival in Hammersmith on Sunday June 26th at 2pm. If you're in the area do come along and enjoy the fun – tickets available here www.booksunboundfestival.com
This week's recipe is one I've been cooking again and again this Spring. It's simple and all the family love it. It's portable for picnics too as the weather (finally) starts to warm up. The oily fish, eggs and kale make it both Bredesen Protocol friendly (he advocates no refined carbs and lots of fish oil) and low carb. The recently-published results of a huge study by online forum www.diabetes.co.uk show that a low-carb diet may successfully control diabetes – big news as the official advice favours lots of starchy foods. Another piece of research for us to keep an eye on as it is tested more rigorously.
SALMON AND KALE FRITTATA (serves 4-5)
Handful of kale leaves (about 30g) de-stalked and finely chopped
7 eggs, lightly beaten
120g ready cooked salmon – I Iike the kiln-roasted version
zest of a lemon, finely grated
100g finely grated parmesan
50ml milk
¼ cup ground almonds
Pre-heat the oven to 200C and line a 20cm springform cake tin with greaseproof paper. Place the kale in a large bowl with half a teaspoon of salt and massage with your hands for a minute or so to break down the fibre – this might seem like a faff but it makes a real difference to the finished texture and means that children are less likely to notice they are eating kale (!). Add all the rest of the ingredients to the bowl and mix well. Season with pepper – you should have enough salt in there already.
Bake for around 35 minutes – you want the eggs to be set but not overcooked so keep an eye on it. The top will go golden. Serve in wedges, hot or cold – it will keep in the fridge for a couple of days.
Susan