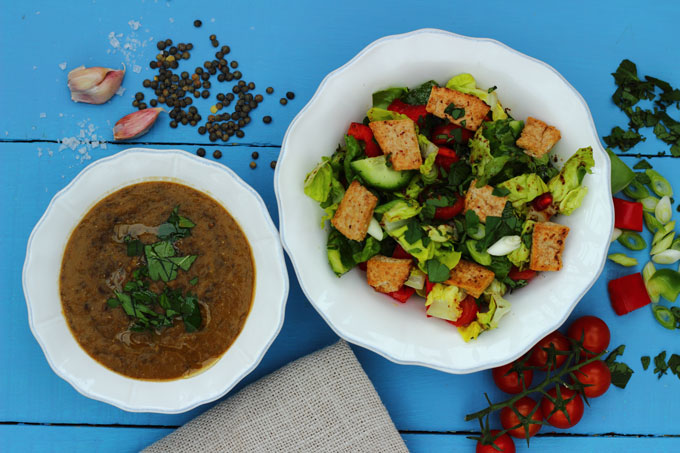 Last week Annabel posted about her key Kale and Cocoa resolution for 2015: to get more vegetables into her family's diet, aiming for SEVEN portions a day (you can read why seven is the new five here). So here's my New Year's health resolution: to boost my immunity so I don't get any sodding awful colds in 2015. A pre-Christmas cold led to 'post-viral inflammation of the lungs' which has left me coughing like a 60-a-day smoker (I'm not). And, even worse, my energy levels dropped through the floor – not good for a mum at Christmas.
So, lots of immunity boosting for me this year. And I've been doing some background reading. Our immune system consists of two major parts – the innate immune system and the adaptive immune system – and they both weaken as we age. When we were teenagers, our innate immune system went into battle like a ninja superhero, fighting invading germs with inflammation. As we age, cells in this part of the immune system lose their ability to communicate with each other, so it becomes less responsive. This is how the National Institute on Aging (in the U.S.) describes it:
"As people age, they tend to have mild, chronic inflammation, which is associated with an increased risk for heart disease, arthritis, frailty, type 2 diabetes, physical disability, and dementia, among other problems. Researchers have yet to determine whether inflammation leads to disease, disease leads to inflammation, or if both scenarios are true. Interestingly, centenarians and other people who have grown old in relatively good health generally have less inflammation and a more efficient recovery from infection and inflammation when compared to people who are unhealthy or have average health. Understanding the underlying causes of chronic inflammation in older individuals—and why some older people do not have this problem—may help gerontologists find ways to temper its associated diseases."
While scientists are trying to unpick this conundrum, I'll keep trying to fight the lurgies. My old pal Dr Joel Fuhrmann, author of Super Immunity recommends boosting the immune system with a bean/legume-based soup and a salad every day. I love the 'soup and a salad' way of eating – it's warming, nourishing and a great way of getting some of those seven portions of fruit and veg we are striving for. Dr Fuhrmann cites the following as the top superfoods for super immunity:
Dark leafy greens, lettuce, cabbage, broccoli, Brussel sprouts, carrots, tomatoes, onions, garlic, mushrooms, berries and seeds.
He is also a big fan of pomegranate seeds as immune boosters – he cites recent research which has shown they inhibit cancers, lower blood pressure, improve symptoms of depression, build bone mass and improve heart health. Wow! Luckily they taste good too and I've sprinkled them on my salad. This is a fattoush salad – a simple Middle Eastern dish that reminds us it won't be long till the warmer days come round. The recipe is loosely inspired by one in the brilliant Persiana by Sabrina Ghayour (we'll be posting more on the cook books we find most inspiring in a couple of weeks). The soup couldn't be simpler and contains lots of rosemary – this herb is a rich source of anti-oxidants which boost the immune system. Research done in Japan showed that the herb may also significantly reduce brain ageing. You can read more here http://www.medicalnewstoday.com/articles/266370.php
LENTIL AND HERB SOUP (serves 4)
2 tbs olive oil
1 onion, peeled and diced
2 carrots, peeled and diced
2-3 sprigs fresh rosemary, needles finely chopped
2 springs fresh thyme, leaves finely chopped
2 cloves of garlic, peeled and finely chopped
1 litre veg stock or water
200g puy lentils, washed
Salt and pepper
Squeeze of lemon juice
Chopped flat-leaf parsley to garnish
Heat the oil in a large pan, gently cook onion, carrots, rosemary, thyme for about 5 mins until they start to soften. Add garlic and lentils, stir. Add the stock and simmer for about half an hour, or until lentils are cooked. Pour about half the soup into a blender and whizz till smooth. Pour back into the pan with the rest of the soup, season to taste, add lemon juice and re-heat. Sprinkle with parsley.
POMEGRANATE FATTOUSH (serves 4)
2 wholewheat pitta bread, snipped into crouton-sized squares
1tbs olive oil
2 baby gem lettuces, chopped
1 red pepper, chopped in to 2cm squares
1 green pepper, chopped into 2cm squares
200g cherry tomatoes, halved
½ cucumber, halved lengthways and then sliced into half moons
4 spring onions, finely sliced
20g flat leaf parsley, chopped
20g mint leaves, chopped
Sumac, to garnish
Pomegranate seeds, to garnish
DRESSING:
2 Tbs olive oil
Juice of half a lemon
1 heaped tsp sumac
1 tbs pomegranate molasses
Salt and pepper to taste
Pre-heat the oven to 180C degrees
Mix all the dressing ingredients together and put to one side. Toss the pitta bread croutons in 1tbs of olive oil, and bake in the oven for 15mins, shaking a couple of times during cooking
Mix together the lettuce, peppers, tomatoes, cucumber, spring onions and herbs . Toss with the dressing (don't add it all at once). Garnish with pitta croutons, pomegranate seeds and an extra sprinkling of sumac.
Susan