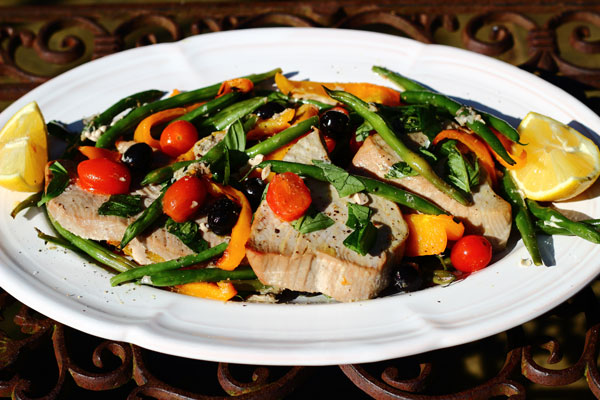 When my children were babies I tried to buy organic food wherever possible.  But then austerity struck and the cost of organic food suddenly seemed prohibitive – and along came a Government report saying organic food had no more nutrients than non-organic food.  I carried on growing (organically of course!) as many of our fruit and vegetables as I could and bought organic where possible, but it no longer seemed quite as important for our health as it had been.  However, a recent report got me thinking, once again, about the impact of eating food grown with pesticides.
February's Environmental Health Perspectives reported on a study by Boise State University involving 4,400 participants that looked at the relationship between organic food and pesticide exposure. It's a comprehensive study involving (reassuringly) a lot of urine collection, amongst other things.  But what I really like about this study is its conclusion that even occasional consumption of organic foods can have a significant impact on your pesticide exposure – it's not necessary to eradicate all non-organic food from your diet (well-nigh impossible anyway).
The study found that, compared to individuals who never or rarely ate organic, participants who occasionally ate organic had significantly lower levels of organophosphates in their urine, while those who frequently ate organic had 65% lower levels. Why is this important? Because organophosphates (a common insecticide also used as a chemical weapons agent, read more at http://www.politics.co.uk/reference/organophosphates) have been linked to numerous illnesses including memory loss, fatigue, muscle pain, depression and developmental problems. And many health experts consider them highly toxic.
Interestingly, some fruit and vegetables contain much more pesticide residue than others – and it's this 'dirty dozen' you might want to avoid entirely.  Every year, the US-based Environmental Working Group publishes its list of the most contaminated foods (many still toxic even after peeling) and they've just announced their 2015 list of major offenders: apples, strawberries, grapes (the average grape carries residue of 15 pesticides!), celery, peaches, spinach, peppers, nectarines, cucumbers, cherry tomatoes, imported sugar snap peas, and potatoes (the "dirtiest" of them all, apparently).
Their list of 'clean' foods (those with very little pesticide residue) includes: avocados, sweet corn, pineapples, cabbage, frozen peas, onions, asparagus, mangoes, papayas, kiwis, aubergines, grapefruit, melons, cauliflower, and sweet potatoes.
I've now got a list of these two groups on my kitchen pin board to aid me with my weekly shop. Read more at http://www.ewg.org/foodnews/summary.php
I should point out this is an American list and an American report – but I imagine European foods would follow a similar pattern. A report from Newcastle University last Summer suggested that eating organic was the equivalent of an additional 1-2 portions of fruit or veg a day, due to its higher anti-oxidant content. Like many reports into the benefits of eating organic food, it generated some controversy. But the combination of this report with the Boise University report, has got me scouring the shelves for organic food, once again.
This week's recipe is perfect for those April days when you're yearning for a summery dish but it's still a little too chilly for a salad.  It's simple to make but impressive enough for a special occasion. It's from the fabulous Godolphin Cooks (email us if you'd like to buy a copy) and is bursting with sensational summery flavours … roll on Summer!
HOT NICOISE SALAD WITH TUNA (serves 4)
250g green beans
225g cherry tomatoes
70g black olives (I like the Crespo Olives du Marche bags for convenience)
6 tbsp olive oil
Bunch fresh basil
1 yellow pepper
12 good anchovies
4 tuna steaks (or salmon steaks if you prefer)
1 lemon to serve
Heat the oven to 200C.
Slice the yellow pepper into strips and roast for 20 mins in a drizzle of olive oil, in advance if you can.
Steam the green beans for 3 minutes
Toss the green beans, tomatoes, olives, peppers, anchovies and torn basil in 4 tbsp olive oil in a roasting tin (the one you just used for the peppers if you were able to pre-roast them).  Put the tuna steaks on top.  Season and drizzle over the remaining olive oil.
Cook for 12-15 minutes. Squeeze over some lemon juice and/or serve with lemon wedges.
Annabel