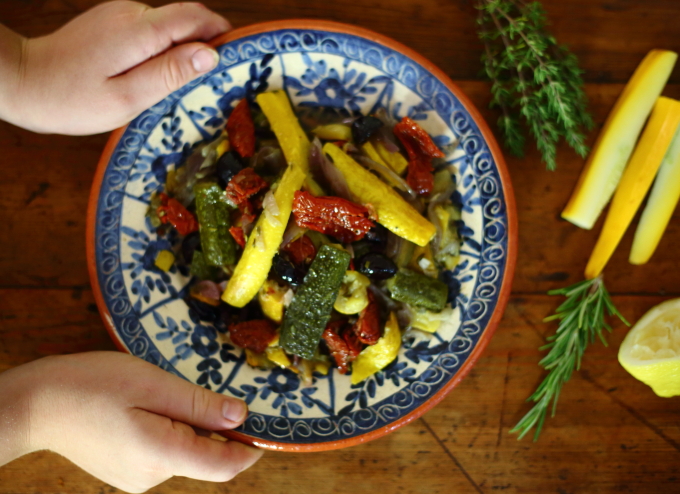 We're big fans of fermented food – yogurt, kefir, sauerkraut, tofu, et al. We've written several times about the scientific community's growing recognition of the microbiome's role in chronic disease. And we've written about the foods that promote good gut health, including fermented foods. I have an entire shelf of gut books dating back to my diagnosis of Inflammatory Bowel Disease in my early 20s. Since then our understanding of microbiota has come a long way. But recently I learnt a powerful lesson about fermented foods: too much fermented food may not be a good thing.
Indeed, this powerful lesson was first articulated by the Swiss physician and chemist, Paracelsus, in his now-famous quote: "All things are poison and nothing is without poison; only the dose makes a thing not a poison." In other words even the 'healthiest' of foods can be damaging if the dose is wrong.
While researching our book chapter on probiotics, I became a little obsessed. Every study I read, every lecture I listened to, every expert I spoke to (with the exception of one) eulogised the gut and its role in everything from Parkinson's to eczema, obesity, insomnia and depression. One Alzheimer's expert said he drank kefir every day, others swore by a daily dose of sauerkraut. How could they possibly be wrong? I began thinking that if I could truly sort my gut, I would crack not only my own health issues but global longevity. Happily I was already consuming a daily dose of kefir. To this I added kombucha, miso, kimchi and sauerkraut. Not all of them every day, but a little of something at each meal. In theory my gut should never have been better.
Instead I drifted into what IBD sufferers call a flare-up. How could this be? Surely my microbiome was swimming in wonderfully beneficial microbes? Meanwhile, despite it being summer I was waking every morning with a runny nose (later I discovered this was a classic sign of histamine reaction). A series of emergency treatments from the amazing acupuncturist I've been seeing for twenty years put me to rights. But to stay in remission required a closer look at my pre-flare-up diet. Reluctantly (I'd spent weeks writing a brilliant – if I say so myself – chapter on the power of fermented foods which I didn't want to un-write) I began investigating the dark side of krauts, kefirs, kimchis and kombuchas.
What I uncovered (bear with) is a salutary lesson for us all: moderation in all things. And, more importantly, what is good for one person's gut may not be good for another person's gut.
Fermented foods are very high in histamine, a bio-chemical that combats pathogens. Our bodies need histamine. If we eat something that's a bit mouldy, for example, histamine comes to our rescue sending in killer cells to destroy the pathogens produced by rotting food. Histamine also helps us secrete the acids needed to break down protein, particularly meat.
But histamine is a double-edged sword. While most of us produce an enzyme in our gut (called DAO, diamine oxidase) that clears out unwanted histamine, some of us don't produce it as efficiently as others. To boot, people with compromised gut health (that includes anyone with IBS, IBD or leaky gut) may have problems dealing with excessive histamine. Most probiotic supplements contribute to raised histamine levels. Lactobacillus casei and bulgaricus are particularly strong offenders. So just as you think you're feeding your microbiome, you may be doing quite the opposite. One histamine expert believes the microbiome may be a hidden source of histamine intolerance – leading to the food intolerances that many think of as food allergies.
If I've lost you, histamine intolerance is the result of too much histamine building up in the body. It typically presents in the manner of an allergic reaction: from rashes, flushes and hives to a running nose and migraines.
Research into histamine-producing gut bacteria is in its infancy. But scientists have uncovered some probiotics which appear to calm or downgrade histamine: lactobacillus rhamnosus, lactobacillus plantarum, Bifidobacterium infantis and Bifidobacterium longum. Two additional strains are thought to be histamine-neutral and particularly good for overall health so they may be worth seeking out too: Lactobacillus acidophilus and Bifido lactis B1-04.
But before you rush for the probiotics, be aware of a new (albeit very small) study that found excessive probiotics to cause brain fog, bloating and wind. In this study researchers found that probiotics sometimes cause bacterial growth not only in the colon but in the small intestine leading to side effects ranging from abdominal discomfort to an inability to concentrate. Conceivably, bingeing on fermented foods could have the same effect. Read more about probiotics and brain fog at https://www.medicalnewstoday.com/articles/322712.php
So. Who (other than those with compromised guts) should be concerned about eating too much histamine-rich food? Anyone who has difficulty producing DAO (if you've had a 23andme DNA test search on the DAO gene to investigate yours). Anyone who thinks they have food allergies. Falling estrogen levels can trigger the production of extra histamine so menopausal women may want to be aware of this.
Which foods are histamine-heavy other than fermented food? Stock or bone broth, sulphites found in wine (particularly red), some dyes and preservatives, anything created by live bacteria (including aged cows' cheese and cured meats), fruit juice, nuts, left-over food, smoked fish
So do I think we should be reducing our intake of these foods? No. Not unless you're gorging on them. But I'm suggesting caution when you discover something you think might be good for you. We all respond differently to foods, based on our unique physiological make-up. What is good for some – however highly 'experts' sing its praises – may not be good for others.
For more information, start with www.histamine-sensitivity.com which is run by Dr. Janice Joneja, one of the world's leading experts on histamine-related disorders. Dr Ben Lynch – in his book Dirty Genes – is also good on the role of histamines and genetics.
COURGETTE/ZUCCHINI RAGOUT
We're just coming to the end of courgette/zucchini season. Use them up in this delicious ragout of courgettes, onions, sun-dried tomatoes and lots of fresh herbs. Serve with grilled fish or topped with a poached egg.
1 onion, thinly sliced
4 garlic cloves, chopped
4 medium courgettes, quartered lengthways into chunky sticks
2 tbsp sundried tomatoes, roughly chopped
1 tsp fresh thyme
1 tsp fresh rosemary, chopped
Lightly saute the onion in a tablespoon of olive oil. Add the garlic and courgettes. Cook for a few minutes then add the tomatoes, herbs and seasoning.
Put a lid on the pan, turn the heat down and cook gently for 15 minutes.
Add a few chopped black olives, if you like, and serve.
Annabel