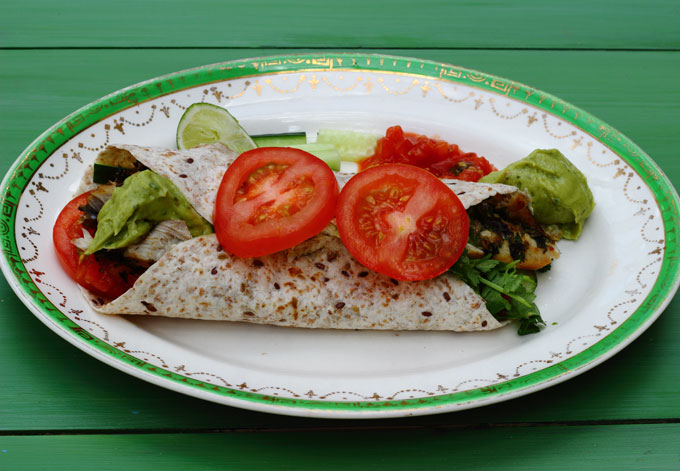 The smell of barbecues lingers in the air every evening, so we were depressed to read that barbecuing meat can produce chemicals with cancer-causing properties. Arghhh! There are two ways these nasties can ruin your Barbie:
1)      Cooking meat at high temperatures (on the BBQ or not ) can create compounds – heterocyclic amines – linked with some cancers;
2)      When fat drips on hot BBQ coals it creates smoke and the smoke – containing polcyclic aromatic hydrocarbons (which have been linked to breast and colorectal cancer) – settles on the meat.
That's the bad news. The good news is that there is plenty we can do to make barbequed food safer to eat, AND EVEN MORE DELICIOUS. Really simple things like cooking smaller pieces of meat, choosing lean cuts (a good thing anyway), grilling fish (see the recipe below) and – my favourite – marinating BBQ meat in beer. Now, we all know that beer and barbecues go together in summer like strawberries and cream or Wimbledon and rain. But scientists (in Portugal) have actually put in some serious research and discovered that marinating meat in beer can help reduce the formation of all those cancer –causing compounds with long names. (I would love to see the research grant application for this medical breakthrough: 'Dude, we like beer, we like barbies. Give us some dosh and we'll study what happens when you mix them together…'). So I'm going to put in some work this summer (all in the name of Kale and Cocoa research, of course) creating beer-based marinades, but in the meantime here's a recipe for barbecued fish.
It really only takes a few minutes to cook (which is healthier), all the family love it and it makes a welcome change from the usual barbecue meat fest. (Oh, and Annabel cooked it under the grill and it was still delicious!)
MEXICAN BARBECUED FISH TACOS (serves 4)
2 tsp ground cumin
2 tsp dried oregano
Pinch of chili powder or a few drops of chili sauce
1tsp sea salt
2 tbs rapeseed oil or other cooking oil
20g pack of coriander, finely chopped
600g white fish fillet, skin on
TO SERVE:
Tortilla wraps, preferably wholewheat (Food Doctor ones used in the pic), warmed on the barbie
Guacamole
Salsa
Grated carrot, sliced tomatoes, cucumber batons
Lime wedges
Stir together spices and salt. Add the coriander and oil and stir well. Lay the fish fillets out in in a shallow dish and slash through the thicker parts of the fish with a sharp knife – don't pierce the skin though. Rub the marinade into the flesh of the fish and leave in the fridge for a couple of hours.
Heat the barbecue to a medium-ish heat (sorry, can't be more precise here, hopefully you know your own barbecue) and lay the fish skin side down onto a BBQ grill pan (we actually use the 'vegetable pan' that came with our BBQ). Cook for no more than five minutes – with the cover on. Transfer the fillets to a serving dish. Let everyone help themselves, scooping portions of fish off the fish skin and creating a wrap with chunks of fish, guac, salsa and as many of the veggie extras as you like. Add a good squeeze of lime, fold up the bottom of the wrap and roll the rest. Eat with hands and plenty of paper napkins!
Susan