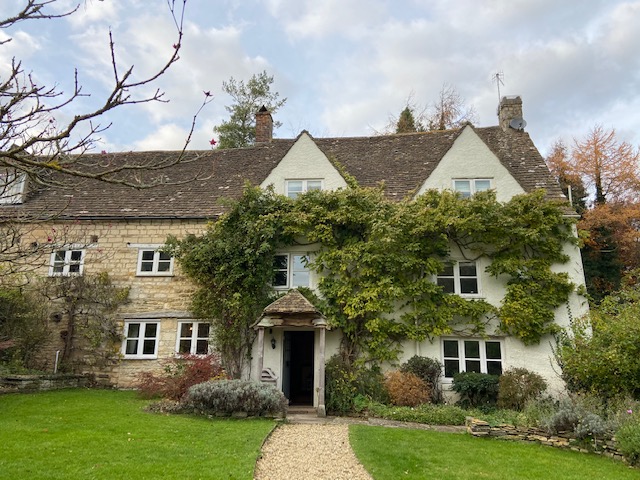 Look at this picture – what a gorgeous place to talk all things Age-Well! It was a privilege to speak at an intimate workshop at the beautiful Water Lane Farm in Gloucestershire earlier this week.
The hardest thing for me when I'm speaking at events and coaching clients is explaining the science of ageing: what's happening in our bodies at a cellular level is complex and it's taken me years to grasp it. But it's critical that we do get our heads round this. Only then can we understand the relevance of our lifestyle choices to how we age. For me, understanding the science of ageing is empowering, and it's helped to keep me on track with my own Age-Well project. I took a few props along to this workshop which (hopefully) made things clearer. They were rather unusual for a talk about science: a basket of unpaired socks, a packet of batteries, several pairs of shoe laces and a large fluffy Pac-Man! To explain:
OXIDATIVE STRESS As our cells metabolise oxygen (and digest food) they produce waste in the form of unpaired electrons, known as free radicals. These unstable atoms bomb around our bodies trying to find another atom to pair up with – causing havoc, and ageing. Like a basket of unpaired socks, beside a washing machine (in my house at least) they build up,  causing oxidative damage in our bodies. This free radical theory of ageing has been linked to Alzheimer's, heart disease, auto-immune disorders like rheumatoid arthritis and cancer.
MITOCHONDRIAL FUNCTION – every cell in our bodies runs on 'batteries' called mitochondria. These are structures within cells which convert energy from food into a form that cells can use. As we age, they become less efficient. They're damaged by free radicals, and they start to leak, just as old batteries do.
TELOMERE DAMAGE DNA, the instruction manual for every cell in our body, is packaged into thread-like structures called chromosomes. If our chromosomes were a shoe lace, telomeres would be the tip which stops it fraying. As we age, telomeres become shorter, causing cells to stop functioning properly and eventually die off. The shorter our telomeres, the older we are – short telomeres have been linked to Alzheimer's, lung disease, heart disease.
INFLAMMATION Inflammation is both our body's best friend and worst enemy. If we cut ourselves the body sends an acute inflammatory response and our skin is red and swollen as a cut heals.  But as we age the body is in an almost permanent 'threat' state, behaving as if there's a problem it needs to deal with. This is called 'low-grade inflammation' and is a hallmark of ageing – so much so that doctors have coined the term 'inflamm-ageing'. High levels of inflammation are found in people who become frail in old age. Why does it happen? It's probably linked to the failure of our telomeres as they wear away and the leaking of our battery-like mitochondria. As we get older our bodies are less good at cleaning up this mess and our autophagy processes start to fail. This is the clean-up process whereby our bodies gobble up old, damaged cells – rather like Pac-Man eating the coloured dots he encounters. (In my mind, anyway!)
GUARDIAN MASTERCLASS + MORE WORKSHOPS IN THE NEW YEAR
Would you like to come to one of our workshops and learn how to Age Well? We're delivering another Guardian Masterclass on January 7th (tickets here) and stay tuned for other workshops in London in 2020.
A LONGEVITY LUNCH
At this week's workshop we enjoyed a 'longevity lunch': Water Lane Workshops Wonder Woman, Kate, cooked five of our favourite recipes from the blog: a perfect meal, plus a delicious chocolate-y snack to keep us fuelled up during the morning! Links to recipes, and an explanation of their Age-Well benefits below.
CHOCOLATE PEANUT SQUARES – cacao, chocolate's raw material, is a potent source of bioflavonoids. These antioxidants fight cell damage caused by free radicals. Nuts have been found to reduce cardiovascular disease risk and reduce inflammation.
ROAST RED ONIONS WITH ROSEMARY AND ROCQUEFORT – onions and other alliums, including leeks and garlic are perfect prebiotics, keeping our gut microbiota well-fed and happy. An antioxidant flavonoid, quercetin, found in onions is also anti-inflammatory.
HARISSA ROASTED VEGETABLES WITH TAHINI-YOGHURT UNDERDRESSING – eating more anti-oxidant and fibre-rich vegetables is the single most important dietary change we can make to age well. The wider the variety, and the deeper the colour, the better.
PEA AND BEAN SALAD – peas are a terrific source of biotin, one of the B vitamins which helps the body convert food into energy. It's also a vital nutrient for the condition of our hair, helping us keep our locks lustrous as we age.
CHIA SEED PARFAIT – these little seeds are powerhouses packed with omega 3 which help reduce inflammation in the body and have been linked to better gut health. The live natural yogurt contains probiotics, also essential for good gut health.
Susan