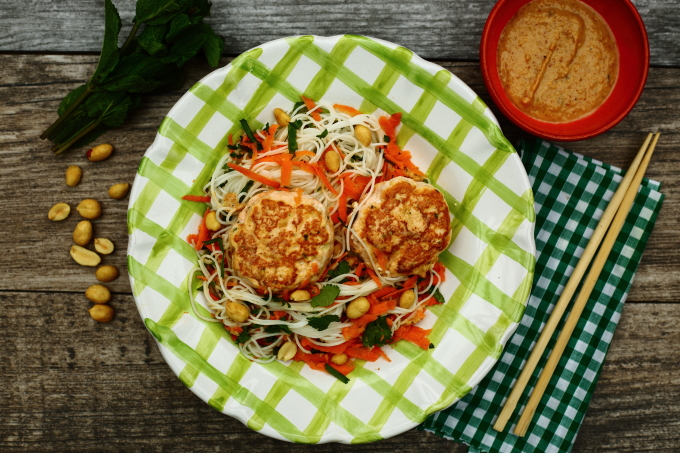 Having cared for my mum through a 12-year battle with dementia, and watched her care for her mum for many years, it's a question I've often asked myself.
It came to me again a few weeks ago when it was reported that David Cassidy (remember him from The Partridge Family?) is suffering from the condition, at the age of 66. The media listed a long line of his close relations who had also suffered, as if it was inevitable that he would succumb. I was also very moved by the respond to Annabel's recent post on dementia by a subscriber who shared how many of her family have suffered, or are suffering, from the disease. And, earlier this week, neurologists from Harvard Medical School revealed that there is a 'good prospect' of a genetic therapy for Alzheimer's.
But the research and expert advice indicates that – other than in rare circumstances like Huntingdon's disease and early-onset dementia–  it ISN'T, technically, hereditary.
According to Professor Nick Fox, Honorary Consultant Neurologist at the Institute of Neurology in London, in 99% of cases the disease is not passed from generation to generation. The most important risk factor for Alzheimer's disease is age. Because Alzheimer's disease is so common in people in their late 70s and 80s, having a parent or grandparent with Alzheimer's disease at this age does not change your risk compared to the rest of the population. And, let's face it, ageing is pretty hard to avoid.
Late-onset Alzheimer's, which is what most of us worry about, is triggered by a huge variety of factors of which genetic heritage only plays a small part. Scientists have found – so far – over 20 different genes which link to an altered risk of Alzheimer's. And research is, of course, on-going. The research revealed this week by the team from Harvard suggests that it may be possible to 'switch off' the tiny inflections in some genes which alter the biology of the brain – leading some people to have a far greater chance of developing Alzheimer's than others.
The risk gene most people have heard of is APOE – a protein that helps keep our brain cells healthy by combining with fats to carry them through the bloodstream. It seems that people who inherit a particular form of APOE ε4 have an increased risk of developing Alzheimer's and are around three times more likely to be affect by Alzheimer's than those who don't. But they may well never develop the disease. The million dollar question is, always, what triggers the ticking time bomb?
The answer to that question lies in Epigenetics.  This is essentially the science of 'nature meets nurture' focusing on how and when particular genes are turned on or off. This field of research explores how the expression of genes (when particular genes are "switched" on or off) can be affected—positively and negatively—by environmental factors, including exercise, diet, chemicals, or smoking.
There is emerging evidence that epigenetic mechanisms contribute to Alzheimer's disease. Epigenetic changes, good or bad, may help explain why one family member develops the disease and another does not. These changes are not necessarily in our control but some positive steps may help some people reduce their risk of pulling the trigger on these genetic grenades.
The Alzheimer's Society has a checklist of ways to reduce the risk and they cover some of the key healthy ageing points that we bang on about here at Kale & Cocoa. Eating healthily – following a largely Mediterranean diet including oily fish – keeping physically and mentally active and socially engaged. I don't mind that I've heard all this before – every reminder is valuable.
This week's recipe ticks lots of Medi diet boxes, but has an Asian flavour. Oily fish, lots of veg, healthy fats and wholegrain carbohydrate.
Thai Salmon Fishcakes with rice noodle salad and peanut dressing (serves 4)
FOR THE FISHCAKES:
600g salmon fillet, skinned and roughly cubed
1 tsp fish sauce
1 tsp ginger pulp
Juice of one lime
1 tbs Thai green curry paste
a couple of sprigs of coriander
1 clove of garlic, peeled and roughly chopped
2 tbs of flour (optional)
1 tbs coconut oil (or another cooking oil)
FOR THE DRESSING:
3 tbs peanut butter
Juice of one lime
1 tbs fish sauce
Pinch of chilli flakes
1 tbs maple syrup
FOR THE SALAD:
200g brown rice noodles
1 carrot peeled and grated
Half a red pepper, chopped into small chunks
2 spring onions, white part only, finely sliced
A few sprigs of coriander and/or mint, roughly chopped
1 tbs salted peanuts, roughly chopped
2 tsp sesame oil
Bung all the fishcakes ingredients except the flour and oil into a food processor and blend until fully combined (don't let it turn into fish paste, you want the salmon to still have a bit of texture). Spread the flour (if using) on a plate and form the fish mixture into small patties – damp hands help here – rolling them in the flour. The flour is not essential, but will help them keep their shape. Pop in the fridge to chill for a few minutes.
Whisk together all the dressing ingredients with a little water until you have a smooth pouring consistency. Taste and adjust the balance of hot, sour sweet and salty to suit.
Cook the noodles according to packet instructions then cool. Mix in the other ingredients.
Heat the oil in a frying pan and gently saute the fishcakes until cooked through. Serve with the salad and dressing.
Susan