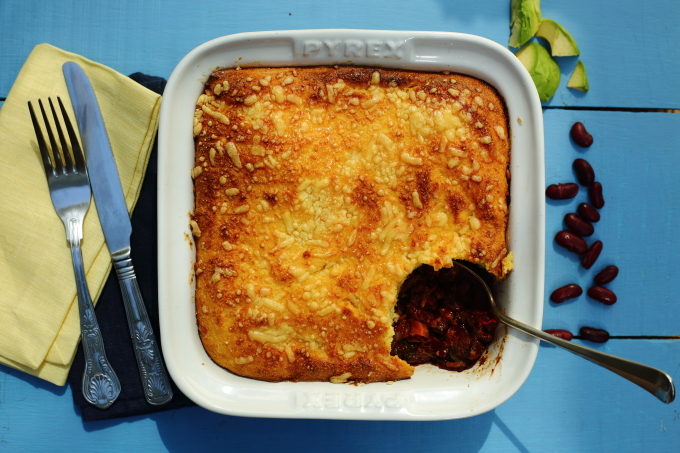 Like most people, I hate to be wrong. In one of our very first posts on Kale & Cocoa I outed myself as a coconut oil fan. My reasons were simple: the fats found in coconut oil – medium chain triglycerides or MCTs – provide fuel for the brain. An American doctor, Mary Newport, had put her Alzheimer's sufferer husband on a coconut oil regime with startlingly positive results. Other doctors had suggested it was a superfood for the brain, reducing inflammation, stimulating the growth of new brain cells and increasing cognitive function in older adults.
In recent years, coconut has been the cooking oil du jour of the healthy eating brigade: it's hard to find a 'clean' recipe without a dollop of the stuff.
But now the American Heart Association (AHA) has issued a new 'presidential advisory' on the subject that has really got the pro-coconut oil gang up in arms. The AHA states that the saturated fat in coconut oil can raise so-called 'bad' (LDL) cholesterol. And, according to the AHA, there's a LOT of saturated fat in coconut oil. 82% of the fat in coconut oil is saturated, as opposed to 63% in butter and 50% in beef fat. The Association dismisses claims that the mixture of fats in coconut oil work together to increase 'good'(HDL) cholesterol, saying "because coconut oil increases LDL cholesterol, a cause of cardio-vascular disease, and has no known off-setting favourable effects, we advise against the use of coconut oil". And I have to say they have done their homework – it's a densely-worded 25-page report referencing another 140 other studies….
Both the AHA and Public Health England advise people to cut down on oils and spreads containing saturated fat, replacing them with olive oil and sunflower oil. The British Heart Foundation advises: "replacing saturated fats in the diet with unsaturated fats – using oils instead of butter and choosing foods like avocado, oily fish, nuts and seeds instead of foods high in saturated fats like cakes, biscuits, chocolate and fatty meat."
It's hard to argue with advice from these august organisations. But they're looking at saturated fat, particularly coconut oil, purely in the context of heart health, whereas our interest is in the role it could play in a more holistic approach to healthy ageing. I'm not a scientist or nutritionist, but I find it hard to believe that, given the results of some of the 1500 (and counting) studies on coconut oil, it has no health benefits at all.
So I started reading…. and found plenty of positives about coconut oil and ageing well – although many of these studies are done in countries where coconuts are grown – and on lab animals.  According to animal research undertaken in India and published in the medical journal Food and Function, coconut oil improves antioxidant levels (thereby slowing the ageing process). It's a source of lauric acid which can create a hostile environment for viruses and bacteria in the body – so fewer bugs and colds. The medium-chain triglycerides in coconut oil work as a natural antibiotic by disrupting the lipid coating on bacteria and killing them. Another study in India shows that the antioxidants in coconut oil reduced inflammation in arthritic rats. One thing we worry about at Kale & Cocoa is our osteoporosis risk – so I was cheered to read research from Malaysia that suggests coconut oil was effective in preventing bone loss in post-menopausal rats. And – the icing on the midlife woman's cake – coconut oil may also have positive effect on menopause itself by aiding oestrogen levels.
So for all these reasons, I'm not giving up on coconut oil just yet. But I don't have high cholesterol or heart disease.  I will be a little less liberal in my use of it – I stick to my water sauté technique for most things (not pancakes though). The recipe below uses minimal fat for frying – and of course feel free to replace with olive oil. Bear in mind one last bit of research I found: coconut oil makes it easier for the body to absorb Omega-3 essential fatty acids, which our brains need to function. This recipe has two eggs, which are a good source of Omega 3.
This recipe is a good one to feed a crowd (which I always seem to do over the summer holidays) and is one of those useful vegetarian dishes that is hearty enough for the most committed carnivore. Don't be put off by the long list of ingredients – it comes together quickly and you just need to add a salad or green veg to make a complete meal. Think Mexican shepherd's pie – with a bean chili instead of the mince and a delicious cheesy cornbread instead of mash. It can easily be scaled up to feed more.
Chilli Bean Cornbread  (serves 4-6)
For the beans:
1 onion, peeled and finely chopped
1 tbs coconut oil (or olive oil)
1 large clove of garlic, peeled and finely chopped
½ red pepped, seeded and chopped
A handful of any additional veg you have to hand, spinach leaves, peeled and chopped carrot etc
2 400g tins of kidney (or black) beans, including their liquor
200ml passata
1 tsp cumin
1 tsp sweet smoked paprika
½ tsp turmeric
½ tsp cinnamon
A good pinch of chili powder or according to taste
For the cornbread topping:
200g polenta
100g plain flour
300ml buttermilk (see note below)
2 tsp of baking powder
2 eggs, beaten
1 tsp salt
1 tbs maple syrup
Handful of grated cheese
Milk – see note below
To serve – some, or all, of: salad, guacamole, avocado slices, tomato salsa
Pre-heat the oven to 180C.
Make the beans first. Melt the oil in a large saucepan and gently fry onions for five minutes. Add the garlic and spices and cook for a minute more. Stir in the additional vegetables and allow to soften – add a splash of water if they are sticking. Add the beans (including liquor from the tins) and passata. Season to taste and simmer until thick and the vegetables are cooked through.
While the beans are cooking, mix the eggs, buttermilk and maple syrup. Stir together the polenta, flour and salt. Add wet ingredients to dry and stir gently. Add a splash of milk if the mixture is very stiff.
Put the bean mix in an oven-proof dish then dollop the cornbread mix on top. Spread out so it covers the beans. Sprinkle cheese on top if using. Bake for 30-35minutes, until the cornbread is cooked through (test with a skewer or toothpick) and the top is crispy and golden.
Serve with salad, guacamole, avocado slices and salsa.
*I only ever see buttermilk in 284ml tubs so for this recipe I use a whole one and 1 tbs of milk
Susan