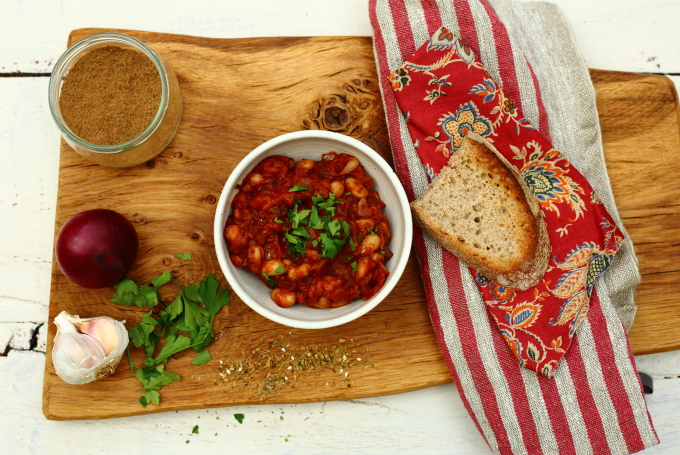 Salt is back in the news. I'm sighing as I write this because salt has been one of the most difficult-to-investigate and complex chapters of our upcoming book (so far). Picking a path through the mountains of conflicting research has left my head reeling. Salt, it seems, is an emotive and contentious subject.
We need salt to live, and a vocal body of scientists believes we should eat more salt, not less. Indeed, low salt consumption has been linked to heart attacks, strokes and death. An equally vocal body of scientists and public health bodies urges us to cut our salt intake. They argue that too much salt leads to high blood pressure (hypertension), a condition that affects twice as many people now as it did 40 years' ago and is linked to a greater risk of cardiovascular disease and stroke. There you have it … Too little salt is bad for us. And too much salt is bad for us.
A quick look at the WHO stats for 'death from hypertension' shows that Africa and Eastern Europe have the highest rates, with Italy (famed for its Med diet) not that far behind. Surprisingly, the lowest rates are claimed by the Japanese – who consume one of the highest salt diets in the world, with an average daily salt intake almost 50% higher than ours. Meanwhile, the UK also has one of the lowest rates of hypertension, despite having one of the highest rates of obesity (another factor in raised blood pressure) and a diet universally acknowledged to be high in salty processed food. No wonder scientists can't agree. And no wonder we're confused!
But recent research suggests it might be wise to err on the side of caution. Scientists have discovered that too much salt may shorten our telomeres and contribute to cognitive decline. If you've followed our blog you'll know that shorter telomeres lead to more rapid cellular ageing.
Researchers found that a high salt diet in mice caused changes in the gut that appeared to impair the flow of blood to the brain, leading to impaired cognition. After eight weeks on a high salt diet the mice' brains showed a 20-30% reduction in blood flow, accompanied by symptoms typical of dementia. These included an inability to recognise objects or to navigate a maze. It wasn't all bad news: when the mice returned to their usual salt-free diet, their symptoms disappeared.
Experts suggest that a diet rich in fruit and veg could protect us against high blood pressure, but a report from this month's Hypertension links high salt intake with high blood pressure, irrespective of the healthiness of our diet. Even the lauded Mediterranean diet won't protect us if we're dredging our beans and nuts with salt.
Having said that, 75% of the average daily salt intake comes from processed food, where it's effectively hidden (bread, cereal, ready meals, preserved meat, stock cubes etc). If you eat minimally processed foods and/or cook from scratch, the chances are you're NOT consuming too much salt and have nothing to worry about.
The WHO advice is to restrict salt to one teaspoon a day (5-6g). But the report quoted above found that only when daily salt intake was increased above 10.7 g did it result in higher blood pressure.
So what to do? If you haven't had your blood pressure measured recently, ask your doctor to do it. Our blood pressure rises as we age and recent stats suggest that one in four of us has high blood pressure without knowing it.
If you've been diagnosed with high blood pressure, a report from the November Journal of the American College of Cardiology has come up with an effective formula for reduction: the DASH diet in combination with a reduced salt intake. Apparently this combo is more effective than taking anti-hypertensive drugs, particularly for those at the highest risk. Read about the research at www.medicalnewstoday.com/articles/320151.php. We wrote about the DASH diet here.
For anyone wanting to reduce their salt consumption, perhaps the easiest things to do (assuming you've cut back on processed food) are:
Cut back on salt-in-cooking by using more spices and herbs
Switch from table salt to sea salt crystals (you'll use less and consume a few minerals at the same time)
Taste before you routinely salt food, or simply keep salt off the table altogether
This week's dish uses the Lebanese spice mix I wrote about last month (brimming with antioxidant spices, particularly cloves), and which some of you have been asking about. Here's our first recipe using this magical spice mix and it's delicious. My daughter calls it Christmas Beans and we've been eating it all week. Sometimes on toast, in true English style. Move over, Heinz….
I use cannellini beans but try whatever beans you have in your larder. This recipe is inspired, again, by Salma Hage and she uses pinto beans and cayenne pepper to spice it up. I've used dried marjoram (for its huge antioxidant power) instead of cayenne, but do as you please.
LEBANESE BAKED BEANS
1 tbsp olive oil
2 onions, roughly diced
3 cloves garlic, roughly chopped
1 tbsp Za'atar
2 tsps Lebanese spice mix
1 tbsp dried marjoram (OPTIONAL)
2 tbsp tomato puree
2 tbsp apple cider vinegar
2 tbsp honey, date molasses or maple syrup
1 small bunch parsley, chopped
2 tins tomatoes (800g)
2 tins cannellini beans (800g)
Quickly saute the onions and garlic in the olive oil (3 minutes is about right).
Add the Za'atar, spice mix and marjoram if using and cook for another 3 minutes.
Add the tomato puree, vinegar, honey, parsley and tinned tomatoes.
Simmer for 20 mins so it reduces a bit. Then add the beans and simmer for another 5 minutes.
Taste and salt (with restraint), if you wish.
Annabel