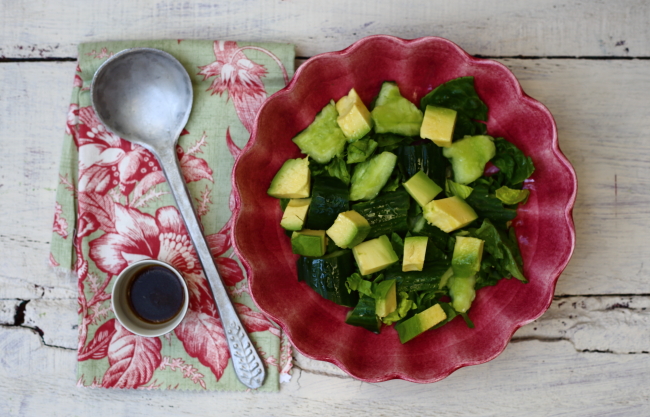 I've seen the future and it's looking good! If we look after our health, we look after the  planet too – how great does that sound? Lots of positive vibes here at The Age-Well Project this week.
I attended a fascinating panel discussion this week about the future of food: put simply, we need to find the sweet spot where saving the planet, and improving our health, intersect. Food production has a huge impact on both the health of the earth, and our own wellbeing.
The panel consisted of two environmental campaigners and two gut-health experts. They had very different approaches, but everyone ended up in pretty much the same place.
Talking gut health were Alana and Lisa MacFarlane, aka The Mac Twins, gorgeous 20-something DJs who were the "chief guinea pigs" for Tim Spector's TwinsUK research at King's College London. As identical twins, their DNA is exactly the same. But – and get this, gut geeks – only around 40% of their microbiome is identical. If that doesn't tell you that every microbiome is completely individual, I don't know what does! The twins co-founded a website, The Gut Stuff, to spread the word about healthy intestines. Their aim, likes ours, is  to bridge the gaps between academia and real humans: to help people make sense of scientific research about health.
Focussing on the impact of food production on the planet was environmentalist Tristram Stuart, who campaigns against food waste through the charity Feedback. He pointed out that one-third of food is wasted. How insane is that? Joining him was scientist and farmer Abi Aspen Glencross from The Sustainable Food Story who grows heritage grains and spreads the word about environmental health through supper clubs and events.
The environmentalists spoke out against monoculture and the huge corporations which profit from industrialised farming. Nature thrives best on diversity and variety. And so, of course, do we. For our gut health, we need to eat up to 30 different varieties of vegetables and fruit each week. The Mac Twins explained that on average we eat around six.
We all need to make small changes to our eating habits, adding a new vegetable or type of fruit to our diets: change doesn't need to be drastic. And by diversifying the fruit and veg on our plates, we show farmers that it's worth growing a wider range of crops. The more variety there is, the better it is for all of us.
Everyone agreed that we need to learn how our food choices impact the planet and how to think critically about information we receive. It's about allowing people to make educated choices to give us, and the planet, the best possible future. All of which we endorse wholeheartedly here at The Age-Well Project.
In the spirit of getting more vegetables into our lives, this week's recipe takes an everyday salad staple – cucumber – and serves it in a whole new way. This method, and recipe, were taught to me by my Chinese 'sister'. It's very popular in China. Trust me, once you've eaten the cucumber in this salad you'll never want to eat it in pathetic, watery slices again. Smashed up like this, it's a whole new vegetable.
SMASHED CUCUMBER SALAD (serves 4 as a side dish)
1 whole cucumber
1 ripe avocado
2 handfuls of lettuce leaves
For the dressing:
1 clove of garlic, peeled and finely chopped
2 tbs rice vinegar
1 tbs soy sauce
4 tbs olive oil
Mix the dressing ingredients in a small bowl and put to one side. You will probably have more than you need but any leftover dressing keeps well in the fridge.
Now, this is the fun part. Place the cucumber on a chopping board and make sure that nothing too precious is nearby. Grab a rolling pin and bash the cucumber all over. It will start to crack. Keep going until it's flattened and stray bits of the central, watery, core are flying around. Following the cracks, rip the cucumber into chunks using your hands. Run your thumb nail along the core as you go to dislodge the seeds. Throw the chunks into a salad bowl and discard the soggy mass of seeds you have left on the chopping board.
Peel and cube the avocado and shred the lettuce leaves. Add both to the salad bowl and gently mix in some of the dressing.
This goes with just about anything.
Susan