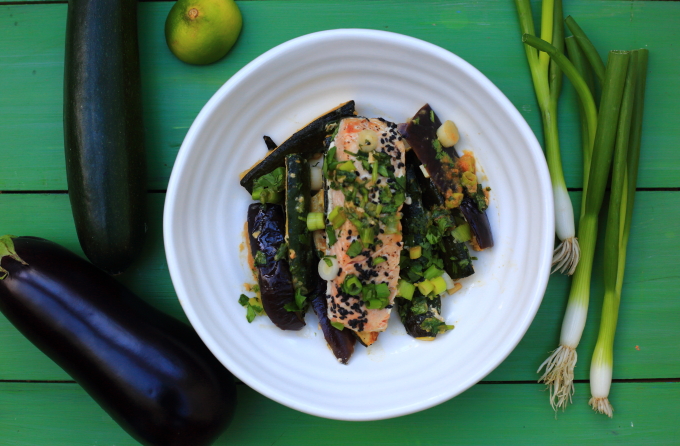 I've been watching a brilliant series of films on the subject of longevity. Each one features a range of doctors and researchers exploring an aspect of ageing. The films are rather long and a little pricey (more at www.humanlongevityfilm.com) but one of the best is on cancer and how to build a body able to repel cancer.
It's a subject that's been on my mind this month, following the launch of a report on the global rise of cancer. The report, billed as the 'most comprehensive ever conducted', analysed 29 cancers by age, sex and territory, between 1990 and 2016. During the last decade the number of cancer cases increased by 28%. Life-style related cancers (skin, colorectal and lung – the ones we have some control over) have increased across the world.
It's not all bad: the number of deaths from cancer have fallen (early detection programmes have played a huge role in this) and there's been a drop in the rate of infection-related cancers, like stomach and cervical cancer.
The report is peppered with mind-boggling facts and figures: Did you know the odds of developing breast cancer were highest – one in ten – in the countries with the highest levels of education, income and fertility? No, nor me. My friend, who recently recovered from breast cancer and has read everything ever written on the subject, says this is because of our high alcohol consumption, our sedentary lives, our rising levels of obesity and our low levels of vitamin D – all subjects we write about frequently. Niger, in Africa, has the lowest rate of 'new cases of breast cancer per 100,000 people' while Luxembourg has the highest. Breast cancer is the leading cause of cancer death in women (535,000 women died of breast cancer in 2016), but for men it's lung cancer, although prostate cancer is still the most common cancer among men. We'll be writing about prostate cancer very soon having recently met some researchers doing fascinating work on the prevention of prostate cancer using diet. Read the report on global cancer at https://jamanetwork.com/journals/jamaoncology/fullarticle/2683251
Meanwhile a report last week from Cancer Research UK says cancer cases are set to surge over the next two decades (mainly because of our ageing population) and that four in ten of these cases could be prevented. One in every two Brits born after 1960, it claims, will be diagnosed with some form of cancer in their lifetime. Read more at https://www.bbc.co.uk/news/health-44548534
So what did I learn about preventing cancer from the longevity cancer film? I was most struck by the words of an oncologist called Dr Nalini Chilkov, who talked about 'how to create a body in which cancer cannot take root.' She advises her cancer patients how to eat so that their cancer suppressor genes are turned on and their cancer promotor genes are turned off – it's advice we should all follow.
So what does Dr Chilkov advise? I'll list her recommendations in the order she gave them:
1. Remove as many chemicals as possible from your diet. The easiest way to do this is to stop eating packaged, convenience, processed food. Simply cutting out processed food, she says, will remove the bulk of chemicals from our diet. Go for whole, fresh, unadulterated and unprocessed food.
2. Keep your insulin and glucose levels low and avoid foods that trigger insulin. She doesn't advise a strict ketogenic diet except for the couple of days prior to any chemotherapy. But she does recommend a low starch, low glucose, low glycemic diet.
3. Eat an anti-inflammatory diet. She suggests this should be plant-based with plenty of healthy oils (like extra virgin olive oil or nut oil)
4. Eat the rainbow. Your plant-based meals should include fruit and vegetables of every colour.
5. Stay hydrated, with plenty of water.
Simple, easy-to-follow advice. And exactly how we like to eat as part of our Age-Well Project. Yes, meals might take a little longer to prepare when cooked from scratch and your food bill might be a little higher, but you can make it easier by buying and cooking in bulk then freezing.
This week I'm cooking from Eat Happy, the new recipe book from Hemsley sister, Melissa. I love her dishes – fast and flavoursome. This one is a 'tray bake' which means barely any washing up (another thing I love!). It's also rich in Omega-3, a nutrient that's cropping up more and more in our longevity research. Add a leafy green vegetable on the side with a few 'rainbow' additions: cherry tomatoes, mushrooms, whatever you have in the fridge.
As usual I've twiddled with the recipe to suit my family, but do grab a copy of Eat Happy if you want to see the original or if you like easy recipes with punchy oriental-style flavours.
SALMON WITH COURGETTES AND AUBERGINES (Serves 4)
1 tbsp coconut oil
1 large aubergine cut into wedges (I cut the whole thing in half vertically and then horizontally and then each section into four)
2 large courgettes/zucchini, cut vertically into quarters and then halved to shorten them
4 salmon fillets
Toasted sesame oil for drizzling
2 tbsp black sesame seeds (use white if you don't have black)
For the miso ginger sauce:
Juice of 1 lime
1 tbsp maple syrup
5 cm piece of ginger, peeled and grated
2 tbsp miso paste
2 tbsp hot water
To serve:
4 spring onions, sliced
Bunch coriander, chopped (include the stalks)
Toss the aubergine and courgette wedges in the oil, season and roast at 220 for 25 minutes until they're cooked through.
Mix together the ingredients for the miso ginger sauce and pour it over the roasted veg. Place the salmon fillets (skin side down) on top of the vegetables. Season the salmon, drizzle with the sesame oil and sprinkle over the sesame seeds.
Bake for a further ten minutes.
Serve sprinkled with the chopped spring onions and coriander. If you like a bit of heat, add a bowl of finely sliced red chilies for people to help themselves to.
Annabel