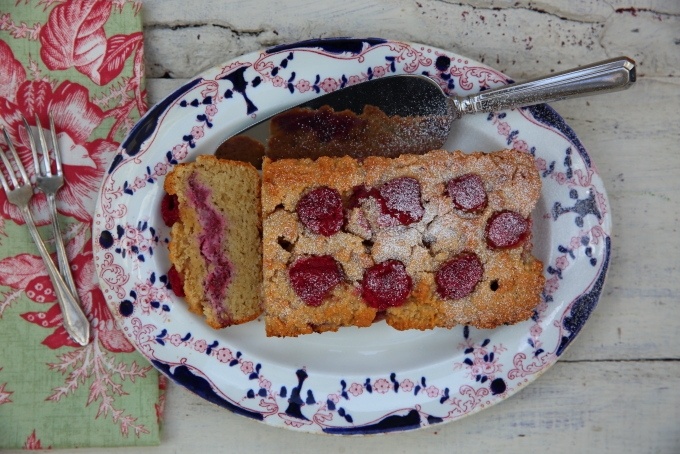 This is the summer of the staycation – while some are bravely jetting off, I'm not one of them. There are so many wonderful things to do on our doorsteps here in the UK, many of which are corona compliant and can help us age well too.
In my day-to-day life I juggle TV producing, health coaching and writing and there are occasional moments when all three coalesce. This year I've been filming at Chatsworth House in Derbyshire, one of the UK's grandest stately homes. It's such a treat to be there, roaming the treasure-packed house, verdant gardens and extensive estate. I've clocked up thousands of steps, hiked up hill and down dale (often while carrying heavy camera equipment), feasted my eyes and brain on fascinating cultural artefacts and picked up fresh vegetables in the farm shop (plus baked goods, see below!). It occurred to me that a day out at a stately home or local place of interest can be a neatly-packaged longevity boost without leaving the country for an expensive holiday.
MENTAL HEALTH BENEFITS
Research bears out my theory. Visits to botanical gardens have been shown to deliver stress relief and relaxation, while  improving quality of life. Multiple studies have shown trips to art galleries benefit those with dementia and cognitive decline, as well as providing much-needed mental stimulation for us all. Travel – and it doesn't have to be a round-the-world-trip – can lead to greater happiness, empathy, and creativity. Psychologists believe that a simple day trip is enough to get us out of our comfort zones, exposing us to uncertainty, and giving us an opportunity to learn. Experiencing newness, in all its forms, is the best way to build neurons, contributing to the cognitive reserve which is so vital for brain health as we age. Outside of our usual environment, our brain is more active.
Even planning a trip can benefit mental health, helping us to look to the future with optimism. Research by Cornell University found that anticipating a trip can increase our happiness substantially, much more so than anticipating a shopping spree. We start to experience it in our minds, enjoying it before it's even happened.
IMMUNITY SUPPORT
It's not just our brains which benefit from short trips. A recent Japanese study found that a one-day outing can support immune activity for a week. Another Japanese study found that short breaks in the countryside boost the immune system for at least a month. The benefits come from phytoncides, essential oils found in wood, plants and some fruit and vegetables: worth remembering when we need to keep our immune systems in peak condition to avoid a 'second wave'. Annabel wrote a detailed post on phytoncides (it includes one of our favourite ever late summer Age-Well recipes, so do click through).
YOGA NIDRA ZOOM SESSION THURSDAY AUGUST 20th 7pm BST
We've had an incredible response to our free yoga nidra class next Thursday with Kanan Thakerar. If you've emailed already, hang tight and look out for an email from Kanan early next week. There's still time to book a place if you haven't done so already – email theagewellproject@gmail.com with the words 'yoga nidra' to reserve your slot. Kanan will email you the link to the Zoom call for the event next week (so please note I'll be passing on your email address to her for this purpose).
SAVE THE DATE FOR THE AGE-WELL PLAN BOOK LAUNCH PARTY!
The Age-Well Plan is published on September 3rd and you're invited to the book launch party! It will be a pandemic-proof virtual event, in the form of an online webinar. I'll share tips and strategies for ageing well and answer your  questions. I've got copies of the book to give away and a few other goodies too.
Details of how to book tickets for the party will be on next week's blog post but please put Thursday Sept 3rd at 7pm  BST in your diary and I'll see you there!
RECIPE – RASPBERRY AND ALMOND 'BAKEWELL' CAKE
One of the great joys of my trips to Derbyshire has been exploring the extraordinary range of baked goods on offer in the county. (If you're from Derbyshire, perhaps you could let me know in the comments why that is?) I've always been partial to a Bakewell tart, and have now discovered Bakewell puddings, Derbyshire oatcakes, Ashbourne ginger cake and Derbyshire fruit loaf…. I'm not so partial to consuming lots of refined sugar and white flour, however. So I've created a more Age-Well appropriate version of the Bakewell tart (in loaf form) which has all the lovely almond and raspberry flavours of the original without the processed ingredients. This recipe makes a small loaf, but it's very rich and dense.
For the raspberry chia jam:
250g raspberries
2 tbs chia seeds
½ tsp vanilla essence
For the cake:
200g ground almonds
25g plain flour (gluten-free if that's your preference)
1 tsp baking powder
3 large eggs, beaten
2 tsp vanilla essence
3 tbs maple syrup
4 tbs melted coconut oil
10 fresh raspberries
Mix the ingredients for the raspberry chia jam in a small bowl and mash the raspberries with a fork until they're crushed with just a few pieces remaining. Leave in a cool place for 30 minutes for the chia seeds to swell. (This recipe probably makes more jam than you need but it's fantastic on toast, yogurt or overnight oats).
Pre-heat the oven to 180C and line a small (1lb/450g) loaf tin. Mix the almonds, flour and baking powder in a large bowl. Beat the eggs in a smaller bowl, add vanilla, maple syrup and coconut oil. Mix well then stir into almond mixture. Tip half the almond mixture into the prepared tin. Pour a layer of the raspberry chia jam into the tin and then top with the remaining almond mixture. Decorate the top with the rest of the raspberries. Bake for 35-40 minutes until the tip of a knife comes out clean. Leave to cool before removing it from the tin.
Susan